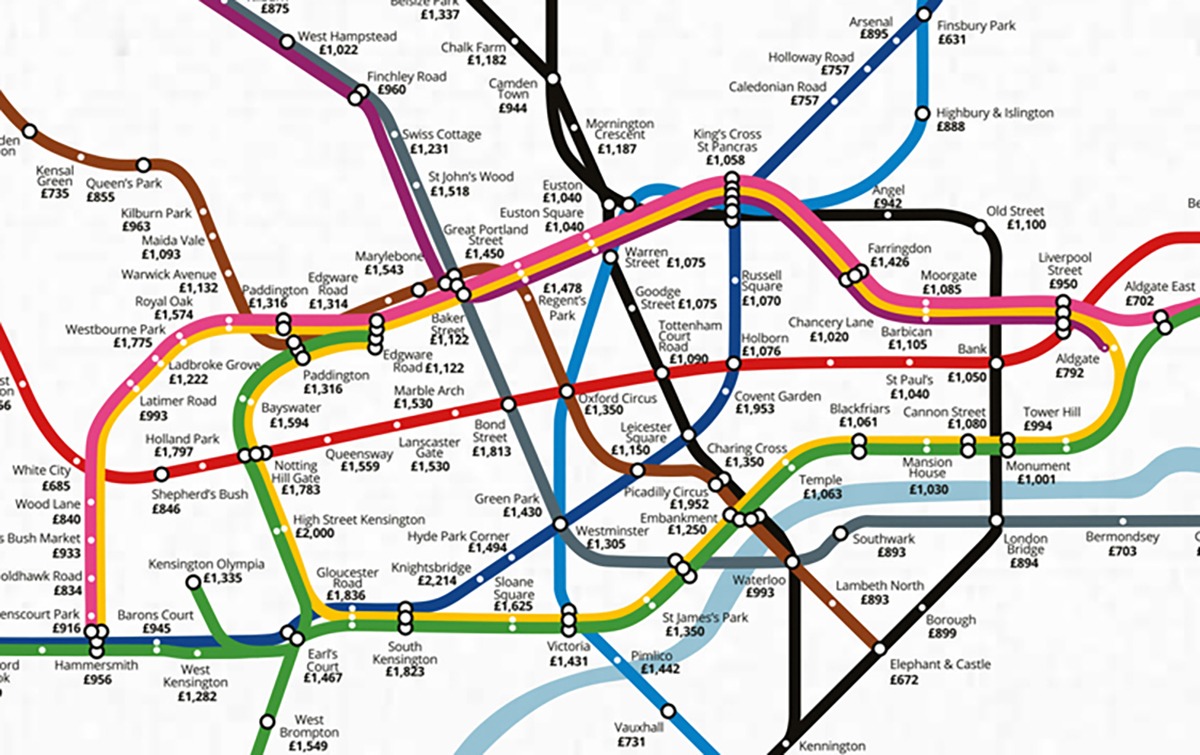 Tube Map of London Housing Prices
Buying a property in London is no small feat, with house prices constantly on the rise. However, fortunately, the team at TotallyMoney.com have put together a useful map which highlights the average house price, per square foot, within a 0.3 mile radius of every London tube station onto a Tube Map.
To give you a little bit of context, the average one-bedroom flat in London is approximately 500 square feet, and combining these can give you a great insight in where is best to buy a property for your budget. If we break down the research by Tube Line, the Hammersmith and City line was found to be the most expensive (£1125 per square foot), whilst the Metropolitan line had the cheapest average (£504 per square foot).