Home / Mayfair Apartments
May­fair is a rel­a­tively small area with a big rep­u­ta­tion. Within the mix of cor­po­rate head­quar­ters and hedge funds you'll find Queen Anne revival-style archi­tec­ture, lux­ury shop­ping, quirky bou­tiques, fine din­ing restau­rants and friendly cafes. Located East of Hyde Park and north of Pic­cadilly, the best way to explore May­fair is to wan­der the quiet streets and dis­cover its delights for your­self and below are some sug­ges­tions to get you started.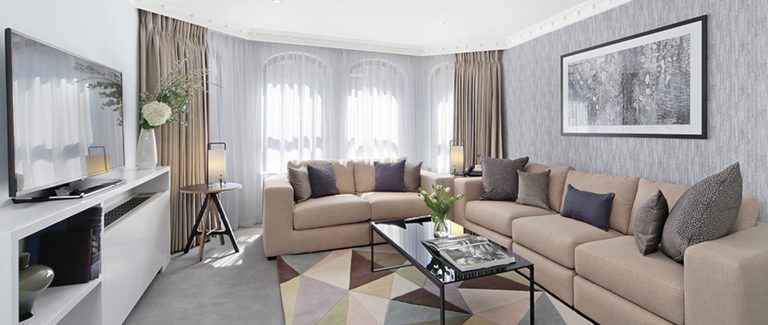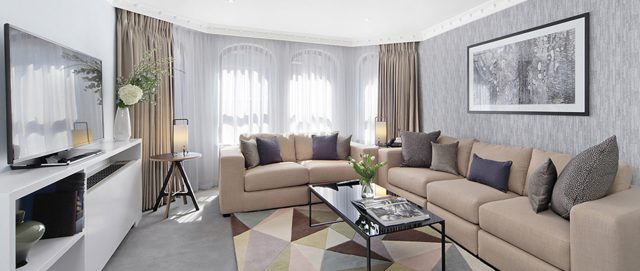 Mayfair House
Luxury serviced apartments in exclusive Mayfair: charming and intimate, Mayfair House offers stylish contemporary apartments in the heart of London's prestigious Mayfair.  The 25 luxurious apartments range from One, Two and Three Bedroom apartments, and for the ultimate in luxury, a magnificently refurbished Four Bedroom Penthouse Suite with balcony.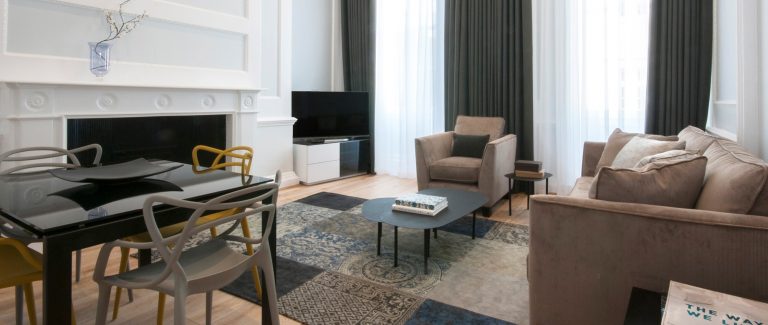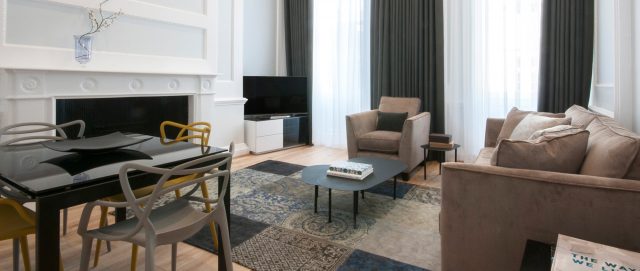 17 Hertford Street
17 Hertford Street serviced apartments offer space in a prime central London location. With 9 apartments and a choice of Studio and One Bedroom accommodation,  all designed to provide the maximum comfort, space and light, it's the ideal location for business travellers.  Daily Housekeeping is available everyday, including Sundays.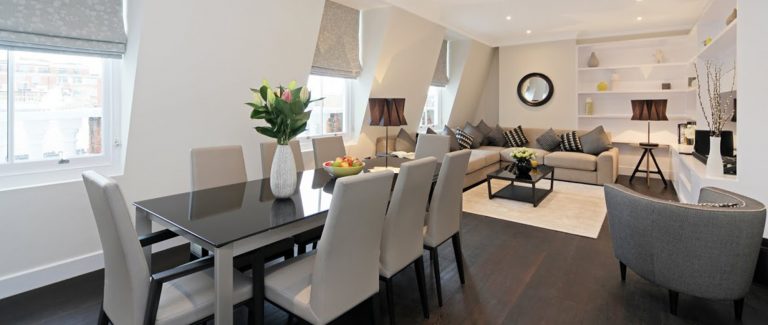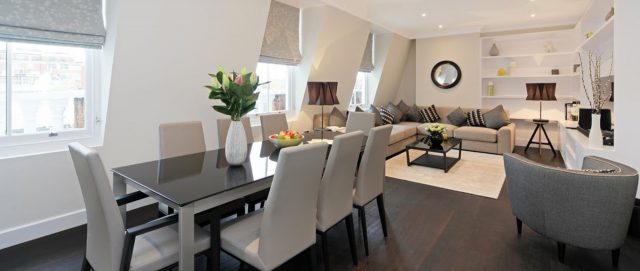 20 Hertford Street
20 Hertford Street serviced apartments offer space and a prime central London location.  Ideal for corporate or leisure stays there is a choice of 09 spacious Studio, One, Two Bedroom and Three bedroom apartments, all designed to maximise light and space.  Hertford Street is one of the oldest streets in London's fashionable and exclusive area of Mayfair.