Home / Bayswater Apartments
Bayswa­ter is one of London's most cos­mopoli­tan areas, home to a very eclec­tic and diverse pop­u­la­tion. The area is lined with Vic­to­rian stucco ter­races, attrac­tive streets and gar­den squares. Aside from easy access to Oxford Street, Hyde Park, Not­ting Hill and West­field Shop­ping Cen­tre, Bayswater's biggest advan­tage is its con­ve­nient loca­tion for travel links in and out of Lon­don and in par­tic­u­lar, Heathrow Air­port. The Heathrow Express runs from Padding­ton (main­line) Sta­tion every 15 min­utes (see below for more information).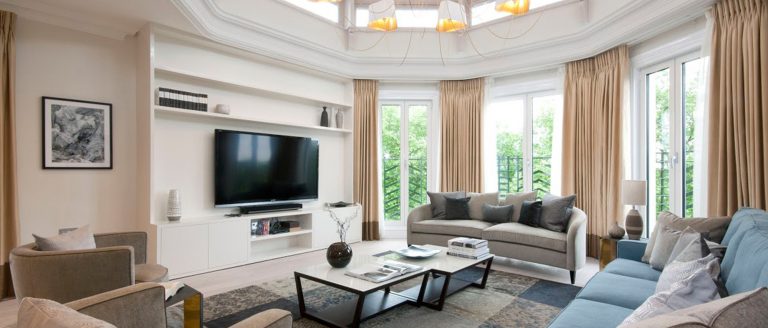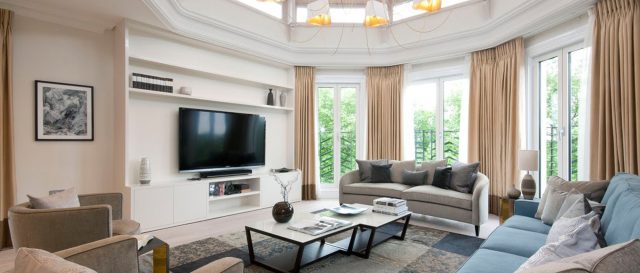 Fountain House
Luxury Serviced Apartments in Bayswater: if a central London location, good transport links and magnificent views of Hyde Park appeal to you, then look no further. Fountain House is a beautiful property offering 17 serviced apartments situated right across the road from Hyde Park (opposite Lancaster Gate tube station) and within minutes from Paddington Station and the Heathrow Express.