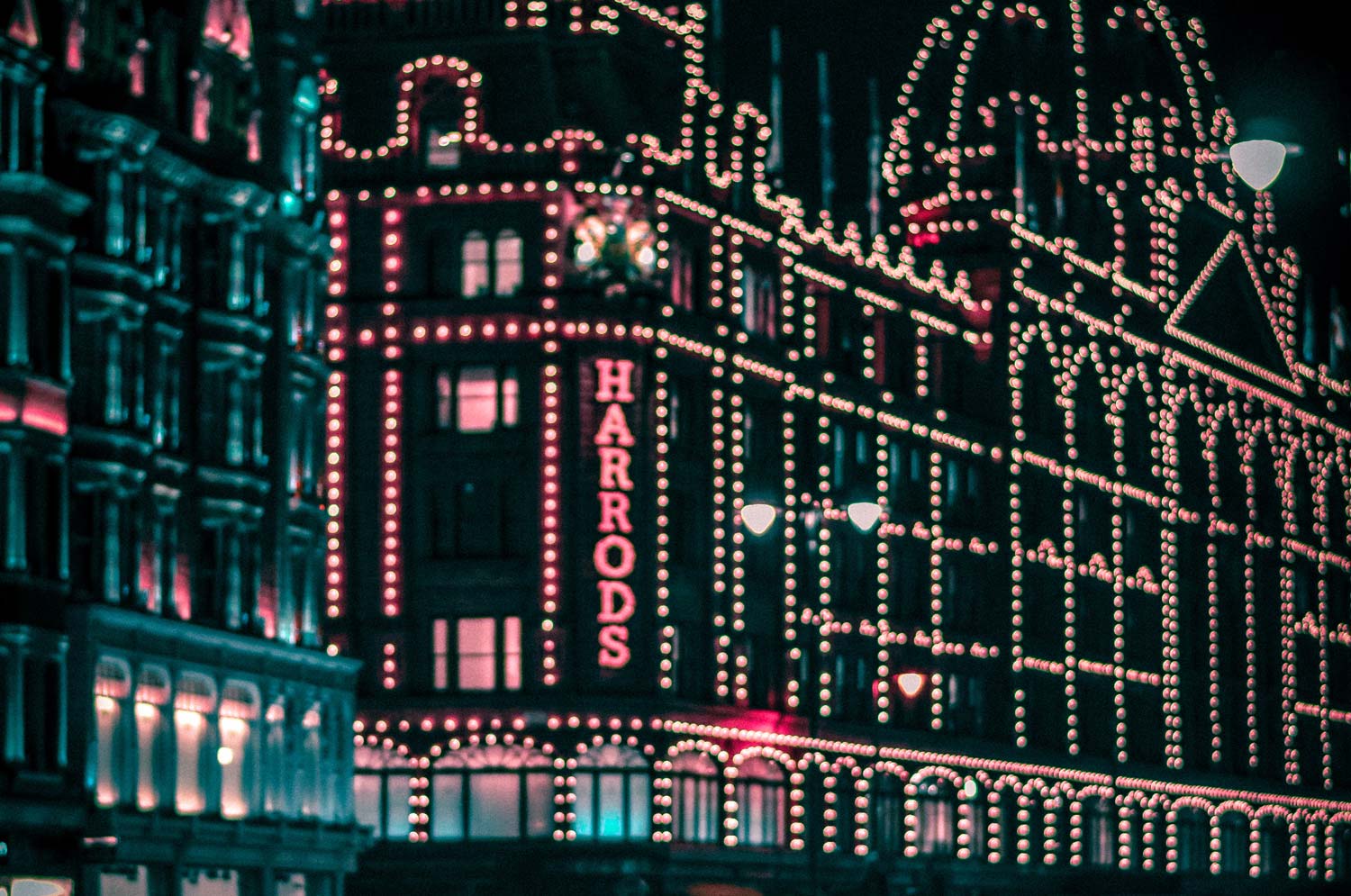 Top Department Stores for Christmas Shopping in London
With Christmas fast approaching, and not to forget the whole festive shopping season, it's always a great opportunity to discover the best department stores in London. Don't brave the cold, wet weather, and enjoy the luxury shopping experience of perusing your favourite brands within a warm, dry environment. Here's our favourites from around the capital.
In a historic coach house, the Shop at Bluebird plays host to an expertly curated mix of designers and artists. The interior is spread over three floors, and its glass ceiling floods the interior with beautiful light even on the coldest, darkest days. Inside you'll find an eclectic mix of British designers, the Avery Perfume Gallery, and the Blink Brow Bar.
We can't forget Harrods, especially for its wonderfully close proximity to our apartments. Within this British icon you'll find a mix of luxurious items and limited edition goods. Harrods has over 300 departments selling exclusive products such as their latest tech items and bespoke perfumes.
When you're in need of a break, don't forget to check out one of their many restaurants, or enjoy some ice cream whatever the weather outside.
View this post on Instagram
The iconic yellow bag of Selfridges is known around the world. Boasting a more contemporary feel than Harrods, Selfridges is a great place to find stationary and luxury fashion from brands such as MAINS, Miu Miu and Prada.
Spread over several floors, they have amazing sections for both men and women.
If you find yourself in East London, head over to Shoreditch's Goodhood. Here you'll find trend-setting clothes and stylish homewares that appeal to London locals. It's a great shop to explore due to its varying price range, and niche items such as luxury camping gear.