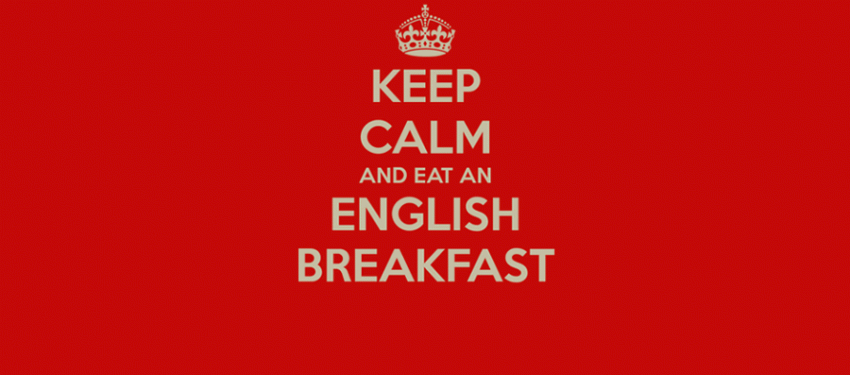 8 Best Full English Breakfasts in Central London
As the most important meal of the day, the traditional British breakfast is well worth seeking out to satisfy hunger pangs and set you up for the day ahead. Served in most cafes, pubs and restaurants in the city and to differentiate from a Continental Breakfast, a traditional 'Full English' (it's also sometimes referred to as 'the works') includes: bacon, sausages, eggs and optional extras such as baked beans, black pudding, tomato, mushrooms, toast, and all served with a cup of tea (or 'Rosy Lee', but that's another Blog post), or coffee. It sounds like a lot to get through, but when it's good…it's really good!
Here's our round-up of the best breakfasts around the city's tourist hotspots:
Lantana, 13 Charlotte Place, W1
This small, modern café close to the British Museum can be described as 'a little bit of Australia in London'. The staff, as you would expect, are friendly and relaxed, the coffee is good, and the breakfast is even better.
Lantana Cafe
The Wolseley, Mayfair
A popular location for celebrities and business meetings. The elegant environment delivers the traditional breakfast formula of good old-fashioned bacon, eggs, beans, etc, with style, efficiency and sophisticated delicious-ness (if there is such a thing?)!
The Wolseley
Regency Café, Westminster
Don't be put off by the décor. This café opened in 1946 and the furnishings may not have been updated since, but the classic English breakfast is great value at £6! Time it right and you won't need lunch.
Kensington Square Kitchen, No.9 Kensington Square, W8
Just behind Kensington Roof Gardens, this small café proudly sources all its food from the best suppliers in London. Don't be disappointed if you can't see a free table for breakfast: there's more space downstairs.
The Riding House Café, Fitzrovia
The 'Full & Proper' really is just how it sounds. All the ingredients have a reason for being: the sausages are from Lincolnshire, the tomatoes slow-roasted, the mushrooms are field mushrooms, and everything is always perfectly cooked. It's a breakfast that's worth spending a bit of time over.
Riding House Cafe
Hawksmoor Guildhall, EC1
As the 'Master of Meat' in the capital, the breakfasts at Hawksmoor are legendary for meat lovers (sorry, vegetarians – look away now!). Alongside the usual bacon, sausages and eggs are trotter baked beans, black pudding and hash browns. But the 'Sharing Breakfast' is the star: a short rib bubble & squeak, smoked bacon chop and grilled bone marrow – it makes sharing an obvious requirement!
The Hawksmoor
The Table, Waterloo
This slick café not far from Tate Modern, serves an excellent cooked breakfast. A chargrill dominates the open-plan kitchen and there are also lighter options – but then who wants that?
The Table Cafe
The Kitchen@Tower
An oasis of calm next to the Tower of London where the garden offers a quiet, relaxed place to enjoy your breakfast.
And finally, if you prefer to have breakfast in your apartment, Maykenbel's daily breakfast delivery service from Room Seasons is available to order from Reception.
View our portfolio of central London Serviced Apartments here