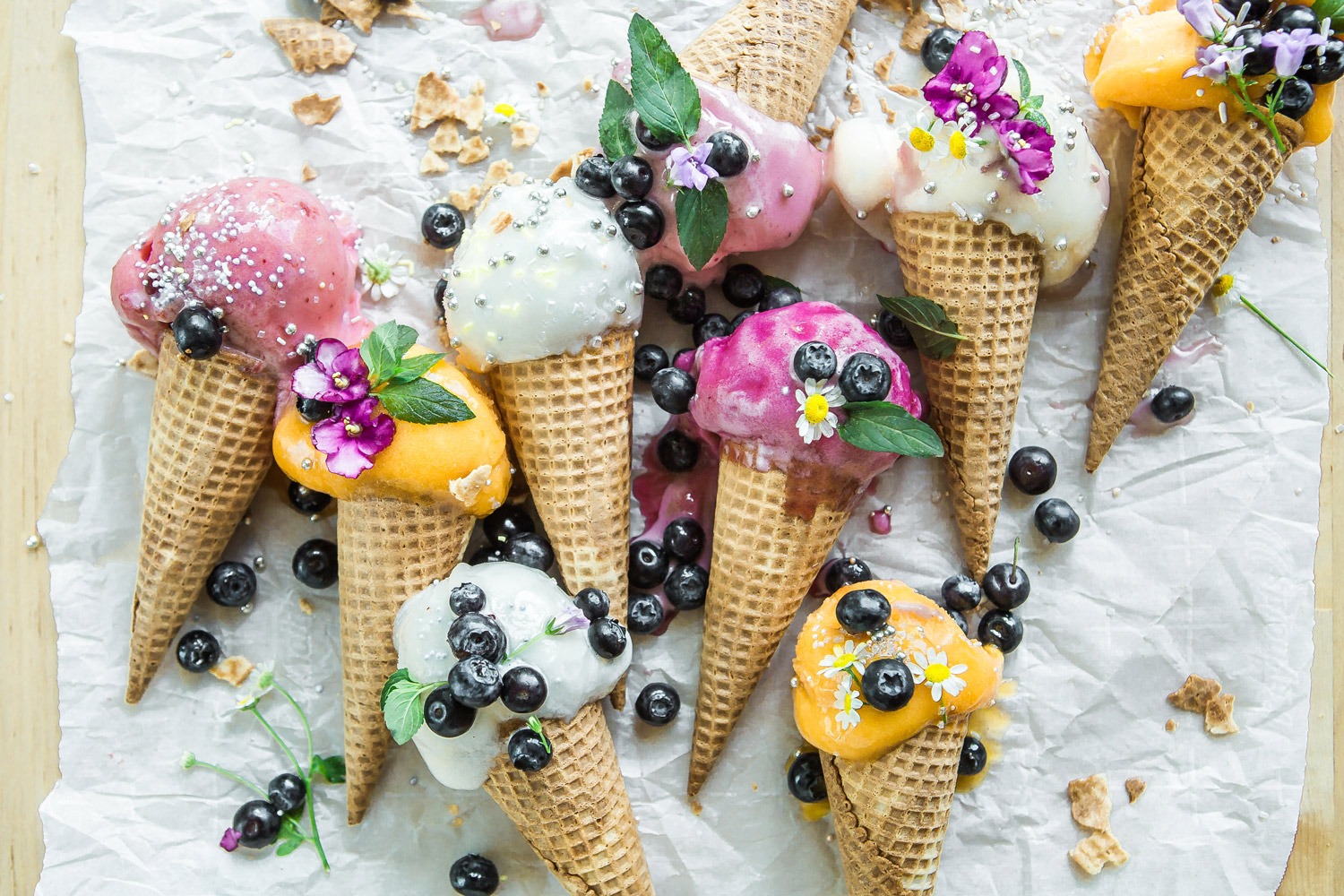 The Best Ice Cream in London
Sometimes the traditional Flake 99, or a Magnum, doesn't quite cut it. That's when you need to find the best ice cream in town to try some new flavours, and see the master craftsmen of delicious gelatos and ice cream at work. Here are a selection of some of our favourite options (with a vegan option included!)
Gelupo
If you're after a whole new experience to ice cream than something you've experienced before, you've definitely got to go and try the ice cream at Gelupo. It's a well sought after and highly recommended ice cream store, serving things such as melon sorbet with a hint of cinnamon and jasmine. They also have great flavours such as cherry and Sambuca, and ricotta chocolate and black pepper.
Alongside their ice cream they also serve flatbread sandwiches and cakes. They also have an Italian deli at the back of the shop. What's more? They offer delivery.
You can find Gelupo at 7 Archer Street in Piccadilly Circus.
View this post on Instagram
Chin Chin Laboratories
Using liquid nitrogen to freeze ice cream, Laboratories is a fitting name for this ice cream parlour. They have Tonka bean, Valrhona chocolate and Burnt butter caramel as the regulars on their menu, alongside a rotating additional four flavours.
If you're after the experience of being mesmerized and seeing ice cream being made right in front of you, Chin Chin Laboratories is well worth a visit. Some of their other flavours include Coffee and olive oil. Chin Chin Laboratories also often offer a vegan option.
You can find Chin Chin Laboratories at 49-50 Camden Lock Place, as well as in Soho and Shoreditch.
Gelateria 3BIS
Borough Market is often the home to some of the finest foods in London, and ice cream is no different. 3BIS has its roots in Rimini, offering a traditional Italian gelateria experience. You can choose from two or three flavours, as well as additional extras such as a wafer or drizzled chocolate. They offer some great flavours such as Kinder, Coconut Bounty, and Mascarpone and Fig.
You can find Gelateria 3BIS at 4 Park Street. They also have a second branch in Notting Hill.
Scoop
Whilst Scoop in Covent Garden may be a little chaotic at times, the biscotti gelato is well worth the hassle of getting it. The ice cream is served in heaping, generous quantities, but you won't feel heavy after eating it. The ice cream is a beautiful texture, balancing light and creaminess with the richness of the flavours.
Alongside their delicious ice creams they also offer waffles, crepes and churros. I'd also highly recommend trying the Green Tea gelato made with Matcha.

Let us know if you try any of these ice cream parlours, or if you have any other recommendations of delicious ice cream in London. And share with us your favourite flavours!