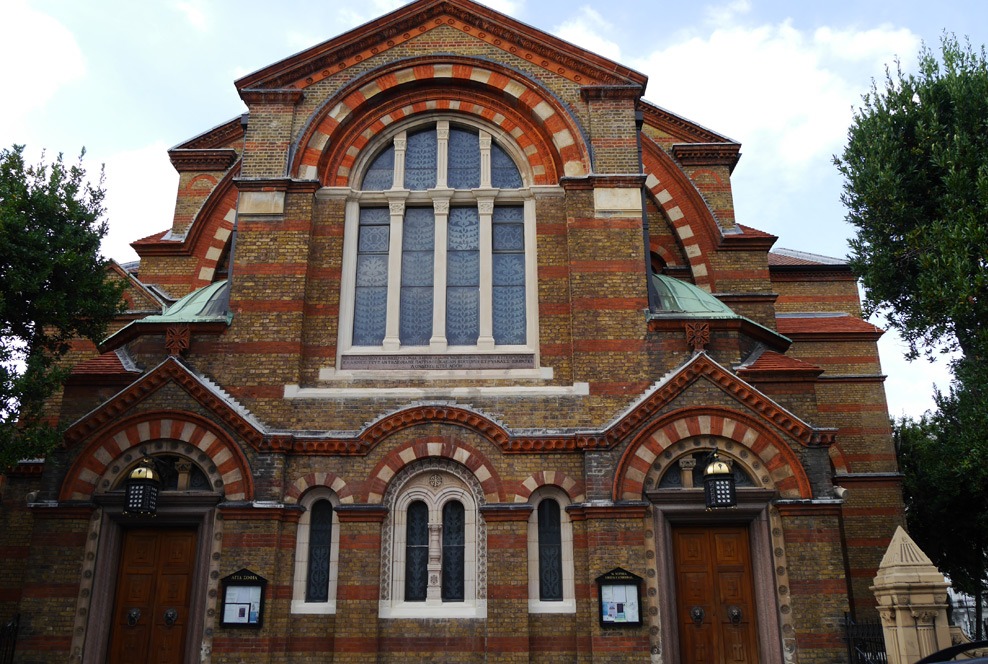 Home / St Sophia's Cathedral
St Sophia's Cathedral: A Byzantine Treasure in the Heart of London
Located in the vibrant neighbourhood of Bayswater in London, St Sophia's Cathedral stands as a magnificent testament to Byzantine architecture and cultural heritage. This stunning Eastern Orthodox cathedral, also known as the Greek Orthodox Cathedral of St Sophia, is a hidden gem that offers visitors a glimpse into the rich history and spirituality of the Orthodox Church.
History
The cathedral's construction began in 1877, inspired by the renowned Hagia Sophia in Istanbul, Turkey. Designed by architect John Oldrid Scott, St Sophia's Cathedral boasts an impressive combination of traditional Byzantine elements and Victorian Gothic revival style. The exterior is adorned with elegant arches, intricate mosaics, and a striking dome that dominates the skyline, reminiscent of its iconic counterpart in Istanbul.
Spirituality and Décor
Upon stepping inside the cathedral, visitors are immediately captivated by the opulence of its interior. The walls are adorned with breathtaking mosaics depicting religious figures, biblical scenes, and ornate patterns. The magnificent iconostasis, a beautifully decorated screen that separates the nave from the sanctuary, is a masterpiece of craftsmanship, showcasing intricate carvings and exquisite icons.
Cultural Landscape
Throughout the year, St Sophia's Cathedral hosts various religious services, music concerts, and cultural events that celebrate the rich traditions of the Orthodox faith. The cathedral's serene atmosphere and ornate décor provide a spiritual sanctuary for worshippers and visitors alike, offering a peaceful escape from the bustling city.
Something More
Adjacent to St Sophia's Cathedral is the Bayswater neighbourhood, known for its cosmopolitan atmosphere and diverse culinary scene. The area is dotted with a plethora of restaurants, cafés, and shops, offering a variety of international cuisines and speciality foods. From Mediterranean delights to Asian fusion, Bayswater is a gastronomic delight that caters to every palate.
Luxury Serviced Apartments
For a truly immersive experience, Maykenbel Properties' luxury serviced apartments in Bayswater provide a perfect home away from home. Our serviced apartments offer elegance, comfort, and convenience for our guests. With the modern amenities, sophisticated interiors, and proximity to St Sophia's Cathedral and other attractions, our apartments ensure a memorable and enjoyable stay in one of London's most vibrant neighbourhoods.
In summary, St Sophia's Cathedral is a captivating architectural gem that holds a significant place in London's cultural landscape. With its splendid blend of Byzantine and Victorian Gothic revival architecture, the cathedral offers a unique and enriching experience for history enthusiasts and devotees alike. Paired with the allure of Bayswater's culinary scene and the comfort of our luxury serviced apartments, a visit to St Sophia's Cathedral becomes an unforgettable journey through London's rich cultural heritage.