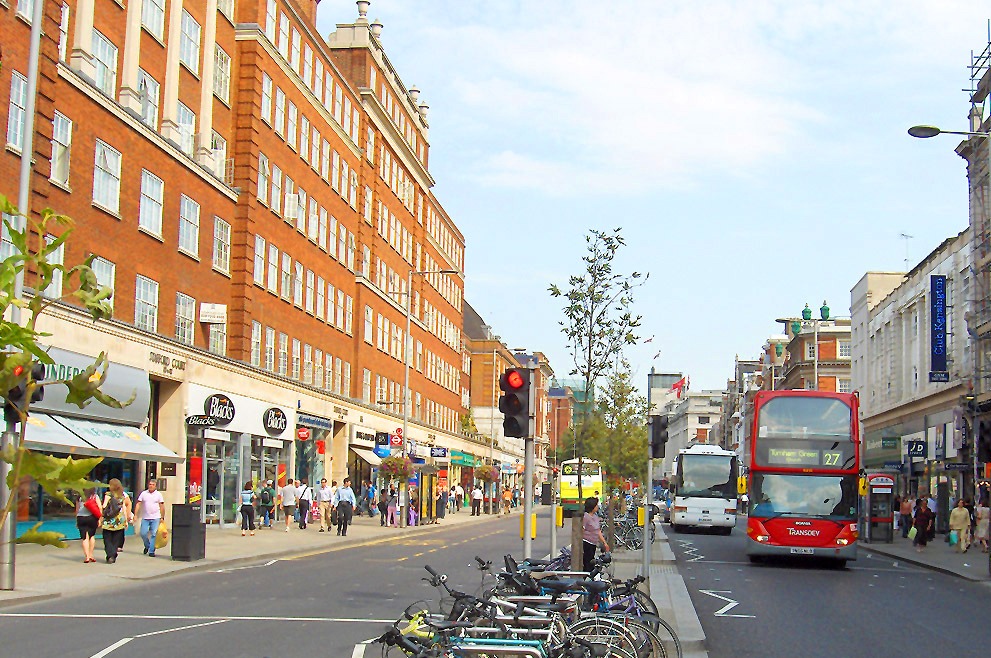 Kensington and Knightsbridge Shopping
Home / Kensington and Knightsbridge Shopping
Kensington and Knightsbridge Shopping: Unveiling the Luxury Retail Paradise
In the heart of London's prestigious borough of Kensington and Knightsbridge, lies a shopping haven that delights even the most discerning fashionistas and luxury enthusiasts. With its exclusive boutiques, high-end department stores, and iconic shopping destinations, this area offers a world-class shopping experience that is second to none. Let's explore the retail paradise of Kensington and Knightsbridge and discover the epitome of luxury shopping in the capital.
One of the most renowned destinations for luxury shopping is Kensington High Street. This vibrant street is lined with a plethora of high-end boutiques, designer stores, and up-scale brands. From iconic fashion houses to exquisite jewellery and accessories, Kensington High Street caters to the sophisticated tastes of its discerning clientèle. Stroll along the elegant street, immerse yourself in the chic atmosphere, and indulge in the finest fashion offerings.
Just a stone's throw away from Kensington High Street, you'll find the world-famous department store, Harrods. This iconic retail institution is a symbol of luxury and refinement. With its grand façade and opulent interiors, Harrods invites visitors into a world of unparalleled elegance. Explore the meticulously curated departments, from designer fashion and accessories to exquisite home décor and gourmet delights. Don't forget to visit the renowned Food Hall, where you can find an array of delectable treats and delicacies from around the world.
For those seeking a unique and immersive shopping experience, a visit to the renowned Kensington Market is a must. This hidden gem is a treasure trove of independent boutiques, artisanal crafts, and vintage finds. From quirky fashion pieces to one-of-a-kind accessories, Kensington Market offers a refreshing alternative to mainstream shopping. Lose yourself in the charming lanes and discover hidden gems that reflect the creativity and individuality of London's vibrant fashion scene.
A short distance from Kensington, the neighbourhood of Knightsbridge beckons with its exclusive boutiques and world-renowned luxury brands. The iconic Sloane Street is synonymous with luxury shopping, featuring flagship stores of renowned fashion houses such as Chanel, Gucci, and Prada. Explore the elegant streets, where timeless sophistication meets contemporary style, and let the allure of Knightsbridge captivate your senses.
To truly immerse yourself in the luxurious ambiance of Kensington and Knightsbridge, Maykenbel Properties' luxury serviced apartments provide the perfect accommodation choice. We offer a selection of exceptional serviced apartments in the heart of these prestigious neighbourhoods. With their elegant interiors, modern amenities, and impeccable service, our apartments are designed to provide the ultimate comfort and convenience during your stay. Whether you choose to stay in the sophisticated elegance of Mayfair, the cultural charm of Kensington, the exclusive allure of Knightsbridge, or the vibrant atmosphere of Bayswater, Maykenbel Properties' luxury serviced apartments offer a sanctuary of refinement and tranquillity in the heart of London's most desirable districts.
From the luxury boutiques of Kensington High Street to the opulence of Harrods and the fashionable allure of Sloane Street, Kensington and Knightsbridge offer a shopping experience that is unparalleled. With their exclusive selection of designer brands, unique boutiques, and luxury experiences, these neighbourhoods are the epitome of refined elegance and style. And with Maykenbel Properties' luxury serviced apartments as your home away from home, you can fully immerse yourself in the sophisticated ambiance of these prestigious areas and make your stay in London truly unforgettable. Kensington and Knightsbridge await, ready to unveil the splendour of luxury shopping at its finest.