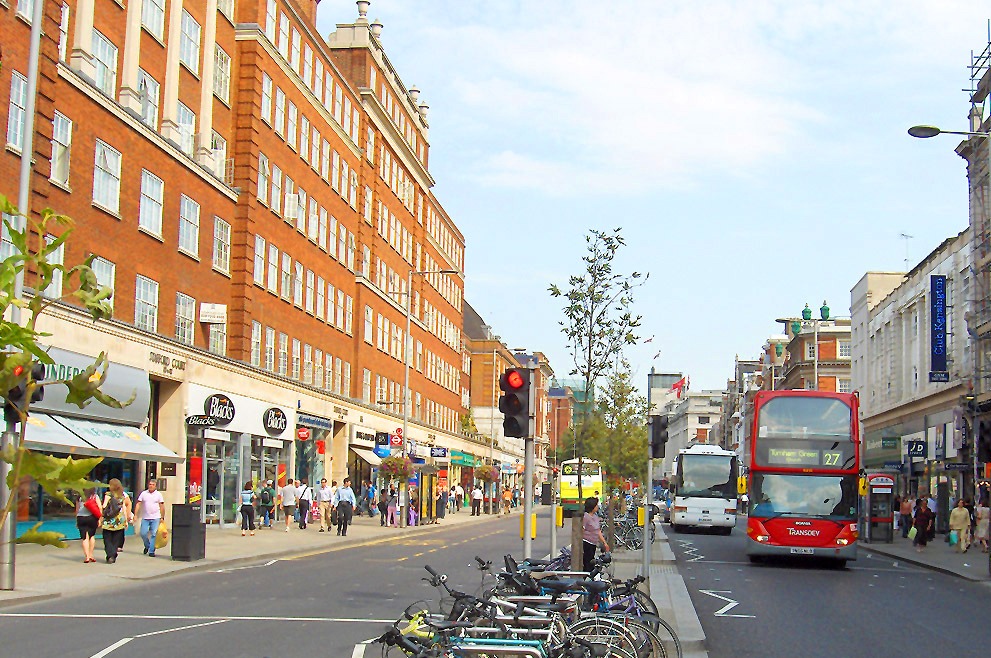 Kensington and Knightsbridge Shopping
Home / Kensington and Knightsbridge Shopping
Kensington and Knightsbridge are two of the most affluent areas in London, UK, and offer a wealth of high-end shopping opportunities. Here, you'll find a wide variety of luxury brands, high-end boutiques, and flagship stores of some of the world's most exclusive fashion labels. If you're looking for a shopping experience that is both stylish and sophisticated, Kensington and Knightsbridge are the places to be.
One of the most famous shopping destinations in Kensington and Knightsbridge is Harrods. This iconic department store is known worldwide for its extensive collection of luxury goods, including designer clothing, jewelry, cosmetics, and home furnishings. Spread across seven floors, Harrods is a must-visit for anyone looking for a high-end shopping experience.
Another must-visit shopping destination in the area is the iconic Sloane Street. This street is known for its exclusive boutiques and designer brands, such as Gucci, Prada, and Chanel. If you're looking for the latest designer trends or a statement piece for a special occasion, you're sure to find it on Sloane Street.
For those interested in independent boutiques and vintage finds, Kensington Church Street is a great place to start. This charming street is home to a variety of unique shops, selling everything from antique jewelry to rare books and prints. The street is also lined with quaint cafes and restaurants, making it a great place to spend a leisurely afternoon.
Knightsbridge is also home to the famous department store, Harvey Nichols. This store is renowned for its luxurious fashion collections, including exclusive collaborations with some of the world's leading designers. From high-end fashion to beauty products and home accessories, Harvey Nichols is the perfect destination for anyone looking for a touch of luxury.
In addition to these shopping destinations, Kensington and Knightsbridge offer a range of high-end shopping experiences. From designer pop-ups to exclusive fashion events, there's always something new and exciting happening in this stylish part of London.
Going West, you will find Westfield Shopping Centre, www.westfieldeditme.com one of the largest and most popular shopping destinations in London. Located in the heart of Shepherd's Bush, Westfield offers an unrivaled shopping experience with over 300 shops, including high-street stores, designer brands, and luxury boutiques. The shopping center also boasts an impressive range of restaurants, cafes, and bars, making it the perfect place to relax and refuel after a day of shopping. With state-of-the-art facilities, including a cinema, bowling alley, and even an indoor ski slope, Westfield is more than just a shopping center, it's a destination in itself. Whether you're looking for the latest fashion trends or a unique gift, Westfield has something for everyone.
In summary, Kensington and Knightsbridge are two of London's most exclusive and sophisticated shopping destinations. With a wealth of luxury brands, designer boutiques, and high-end department stores, there's no shortage of shopping opportunities here. So if you're looking for a shopping experience that is both stylish and sophisticated, Kensington and Knightsbridge are definitely worth a visit.