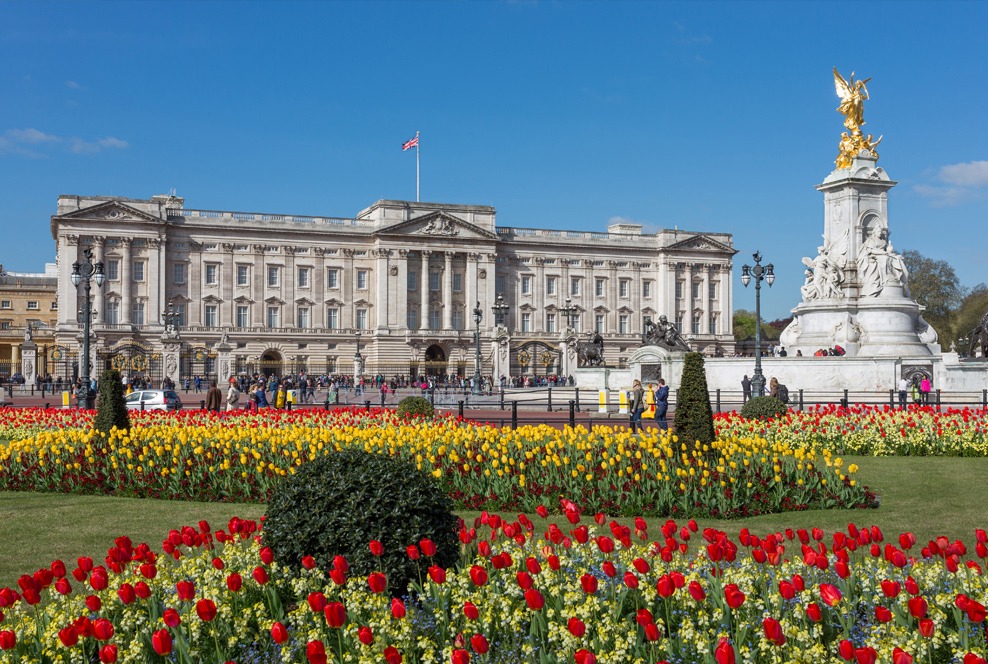 Buckingham Palace: The Majestic Residence of the British Monarchy
Situated in the heart of London, Buckingham Palace stands as an iconic symbol of the British monarchy and a testament to the city's rich history. This majestic residence serves as both the official residence and administrative headquarters of the reigning monarch. With its grand architecture, regal charm, and storied past, Buckingham Palace has become a must-visit destination for tourists and a source of national pride for the British people.
Buckingham Palace's history dates back to the early 18th century when it was originally built as a private townhouse for the Duke of Buckingham. In 1837, it was acquired by the British royal family and has since undergone several expansions and renovations to become the impressive palace we see today. The palace boasts 775 rooms, including the grand State Rooms, which are used for official events and ceremonies.
Changing of the Guard Ceremony
One of the most anticipated events at Buckingham Palace is the Changing of the Guard ceremony. This traditional ritual takes place in the palace's forecourt and involves the exchange of duties between the old and new guard. Dressed in their distinctive red tunics and bearskin hats, the guards march to the beat of a military band, creating a spectacle that attracts crowds of onlookers. It's a captivating experience that showcases the precision and pageantry associated with the British monarchy.
Buckingham Palace Garden
While the palace itself is a sight to behold, visitors also have the opportunity to explore the stunning Buckingham Palace Garden. Spanning 39 acres, this beautifully landscaped garden offers a tranquil oasis in the heart of the bustling city. Visitors can enjoy leisurely strolls along tree-lined paths, marvel at the vibrant flower beds, and even catch a glimpse of the famous Buckingham Palace lake. During the summer months, the garden is open to the public, allowing visitors to experience the royal splendour up close.
Where to Stay During Your London Visit
To complement a visit to Buckingham Palace, Maykenbel Properties' luxury serviced apartments offer a prime location for an unforgettable stay in London. Located in the prestigious neighbourhoods surrounding Buckingham Palace, these serviced apartments provide the perfect blend of comfort and sophistication. With their elegant interiors, modern amenities, and personalized service, our apartments ensure a luxurious and relaxing experience for guests.
Whether you choose to stay in a spacious serviced apartment in Knightsbridge, with its proximity to world-class shopping and dining, or opt for a stylish serviced apartment in Mayfair, known for its upscale boutiques and galleries, Maykenbel Properties' luxury serviced apartments provide a home away from home in the heart of the city. After a day of exploring Buckingham Palace and its surroundings, guests can return to their luxurious accommodation and unwind in style.