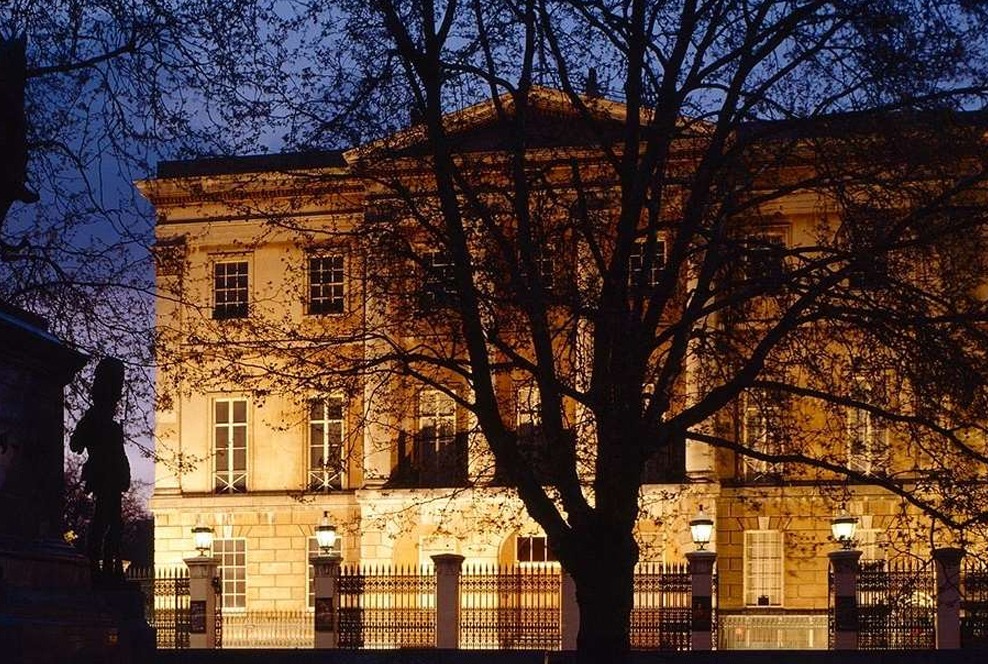 Apsley House: Exploring the Residence of the Iron Duke
Apsley House, also known as Number One London, is an architectural marvel nestled amid the bustling streets of Central London. Located on the edge of Hyde Park, this magnificent Georgian townhouse stands as a symbol of British history and military prowess. The iconic residence has a fascinating past, as it once belonged to the renowned military leader, the Duke of Wellington, who famously defeated Napoleon Bonaparte at the Battle of Waterloo.
Historic Significance
Built between 1771 and 1778 by the renowned architect Robert Adam, Apsley House boasts a neoclassical design with striking façades and elegant interiors. The stunning edifice is adorned with exquisite sculptures, grand columns, and intricate detailing that exemplify the opulence of the Regency era. Visitors can explore the grand rooms, each lavishly furnished and adorned with a remarkable collection of art, including masterpieces by renowned artists such as Velázquez, Rubens, and Goya.
Highlights
One of the highlights of Apsley House is the opulent Waterloo Gallery, a magnificent space designed to display the Duke of Wellington's battle honours and military achievements. The gallery also features a massive banquet table and a breathtaking painting of the Battle of Waterloo, which commemorates the Duke's momentous victory.
Beyond its historic significance and artistic splendour, Apsley House offers visitors a chance to step back in time and immerse themselves in the world of the Iron Duke. The elegant rooms and opulent décor provide a glimpse into the lavish lifestyle of the British aristocracy during the Regency period.
Where to Stay
Adjacent to Apsley House is the vibrant neighbourhood of Knightsbridge, known for its high-end shopping, cultural attractions, and fine dining experiences. The area is home to the world-renowned department store, Harrods, offering a luxurious shopping experience with its vast array of designer boutiques and exquisite collections.
Maykenbel Properties' luxury serviced accommodation in Knightsbridge offers a luxurious and comfortable stay in the heart of one of London's most prestigious areas. With modern amenities, elegant interiors, and convenient access to upscale shopping and dining scene, our serviced accommodations provide a relaxing and sophisticated retreat for our guests.
In Summary…
Apsley House stands as a captivating testament to British history and architecture, offering a glimpse into the illustrious life of the Duke of Wellington. The opulent interiors, remarkable art collection, and historic significance make it a must-visit destination for history enthusiasts and art lovers alike. Pair this cultural exploration with the allure of Knightsbridge's upscale shopping and dining scene, along with the comfort of Maykenbel Properties' luxury serviced apartments, and you have an unforgettable experience in one of London's most exclusive neighbourhoods.