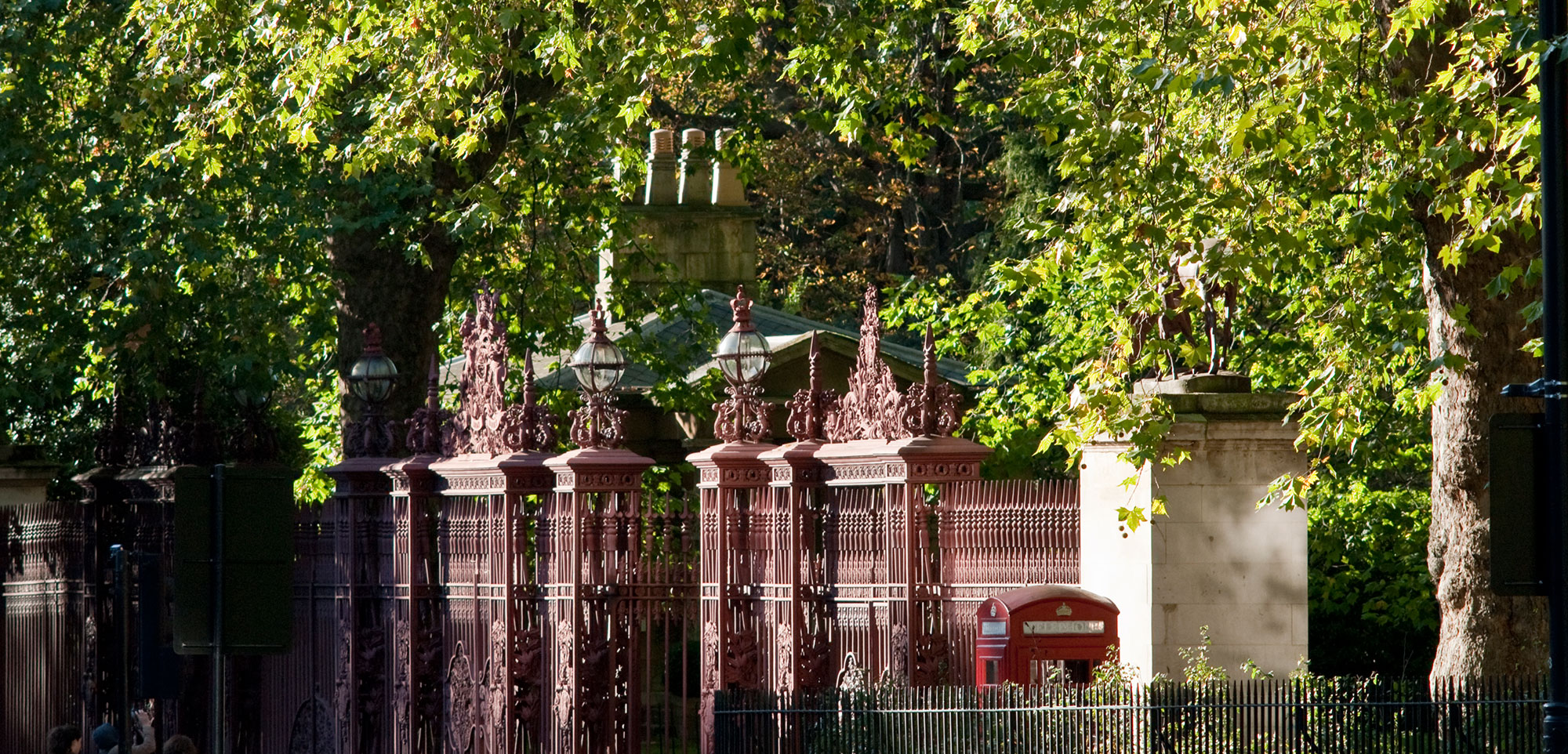 London's Green and Pleasant Parks
Green, open spaces are plentiful in London, it's just the weather we can't rely on.  Whether it's to take a break from sight-seeing, enjoy a picnic, take a walk, or escape the buildings and bustle, London' parks and open spaces are conveniently positioned across the city and offer lots of reasons to explore. Below are some suggestions worth investigating:
Kensington Gardens: once private land belonging to Kensington Palace, today the gardens are maintained to offer a peaceful refuge for people living, working or visiting Central London. It's a much quieter, introverted space, compared to nearby Hyde Park, and features four fountains, the Peter Pan statue, the Italian Gardens, the Serpentine Gallery and the Diana, Princess of Wales memorial playground.  And, it was recently voted one of the UK's favourite outdoor spaces.
http://www.royalparks.org.uk/parks/kensington-gardens/about-kensington-gardens#sthash.6P5FbP4e.dpuf
Hyde Park

The most famous of them all, located in Kensington it's one of London's best-loved parks with over 4,000 trees, a lake, a meadow, and a rose garden.  Its landmarks include The Diana, Princess of Wales, Memorial Fountain, the Serpentine Lake and Speaker's Corner, which originally was the site of the gallows but nowadays open-air discussion and debate are welcomed.  http://www.royalparks.org.uk/parks/hyde-park
During the summer months, the Barclay Card British Summertime concerts are held (http://www.bst-hydepark.com/) here, headlining many popular and up-and-coming musicians. And, during the winter months its home to Winter Wonderland which features an ice rink, funfair and lots of festive fun!
Green Park
On the opposite side of the spectrum, Green Park is the smallest of the Royal Parks, and covers just over 40-acres.  Set beside Buckingham Palace, it has a tranquil atmosphere with mature trees and gentle grassland.  The Park was once a swampy burial ground from the nearby Hospital and a well-known haunt of Highwaymen, but today, it's a good place to escape the traffic and bustle of Piccadilly.  Take a stroll through to St James's Park and then follow the promenade known as 'the Queen's Walk' out towards the South Bank.
Regent's Park
Located north of Baker Street station and spanning 166 hectares, Regent's Park is teeming with historical and cultural landmarks:
London Zoo: the world's oldest scientific zoo, and includes an aquarium, insect house, children's zoo and reptile houses.
London Central Mosque: donated to the Islamic communicate by King George IV is also known as Regent's Mosque or the Islamic Cultural Centre.  It can hold over 5,000 worshipers and is a highly visible landmark with its prominent golden domed roof.
Open-Air Theatre: with 1,250 seats it's a firm fixture of summer in the city (although much depends on the weather!).
The Park also features a children's playground, lakes, boating and cafes.
Primrose Hill

Located just north of Regent's Park, Primrose Hill is a famous London location. From its summit, you can view the city and identify its many landmarks, and it's a popular spot on New Year's Eve to view firework displays. The hill is also a great place to catch a glimpse of celebrities, or you can enjoy lunch in one of the nearby restaurants and still enjoy the view.
Hampstead Heath
The Heath is a famous and historic part of London.  First recorded in 986 as a gift from Ethelred the Unready to his servants, it provides wonderful walking trails with several climbs and dips, ponds, and ancient woodlands.  In the summer months, if you're feeling brave, it's a great place to take a swim, with three natural swimming ponds: one for ladies, one for men, and the oldest, is a mixed pool. But, if swimming isn't your thing, climb to the top of Parliament Hill and you'll be rewarded with magnificent views across London.  It's also a perfect spot for flying a kite or simply relaxing with a picnic whilst watching the sunset over the city.
Holland Park
Going out West from Kensington High Street tube station, Holland Park is known for its attractive townhouses and designer boutiques. However, the park itself is considered one the most romantic and peaceful parks in London.  For children, its home to one of the best equipped children's play areas in London, and other attractions include the Japanese garden and famous Orangery. There are also beautiful areas of woodland where peacocks and squirrels can be found roaming around.
Battersea Park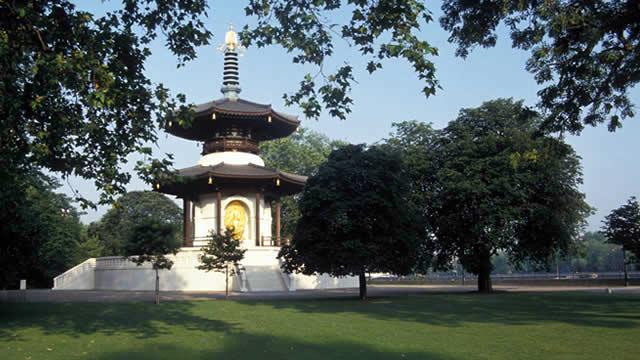 On the south-side of the River Thames is Battersea Park where in days gone by it was a popular site for duelling, but today it's home to a bandstand,
boating lake, tennis courts, football pitches and another, smaller, zoo and, along the eastern edge of the park is a nature reserve where you'll find several
bird, beetle, and butterfly species.  Also, look out for The Guinness Clock (designed by Jan Le Witt and George Him) which was part of the Festival of
Britain Pleasure Gardens: an exhibition dedicated to improving morale in the aftermath of war, and is a very interesting piece to see. It was designed.
Richmond Park
The largest of London's Royal Parks, Richmond Park is a bit further out but it's a wonderful open flatland park, great for picnics and spending time with the family, or just to enjoy the peaceful wildlife and English countryside.
Registered on the English Heritage Register the Park is home to 360 red and fallow deer, woodlands, Isabella Plantation and children's playgrounds. If you're a running fan, the Tams in trail is a 7-mile course around the park which is popular with running enthusiasts, as well as cycling, golf and horse-riding.
http://www.royalparks.org.uk/parks/richmond-park