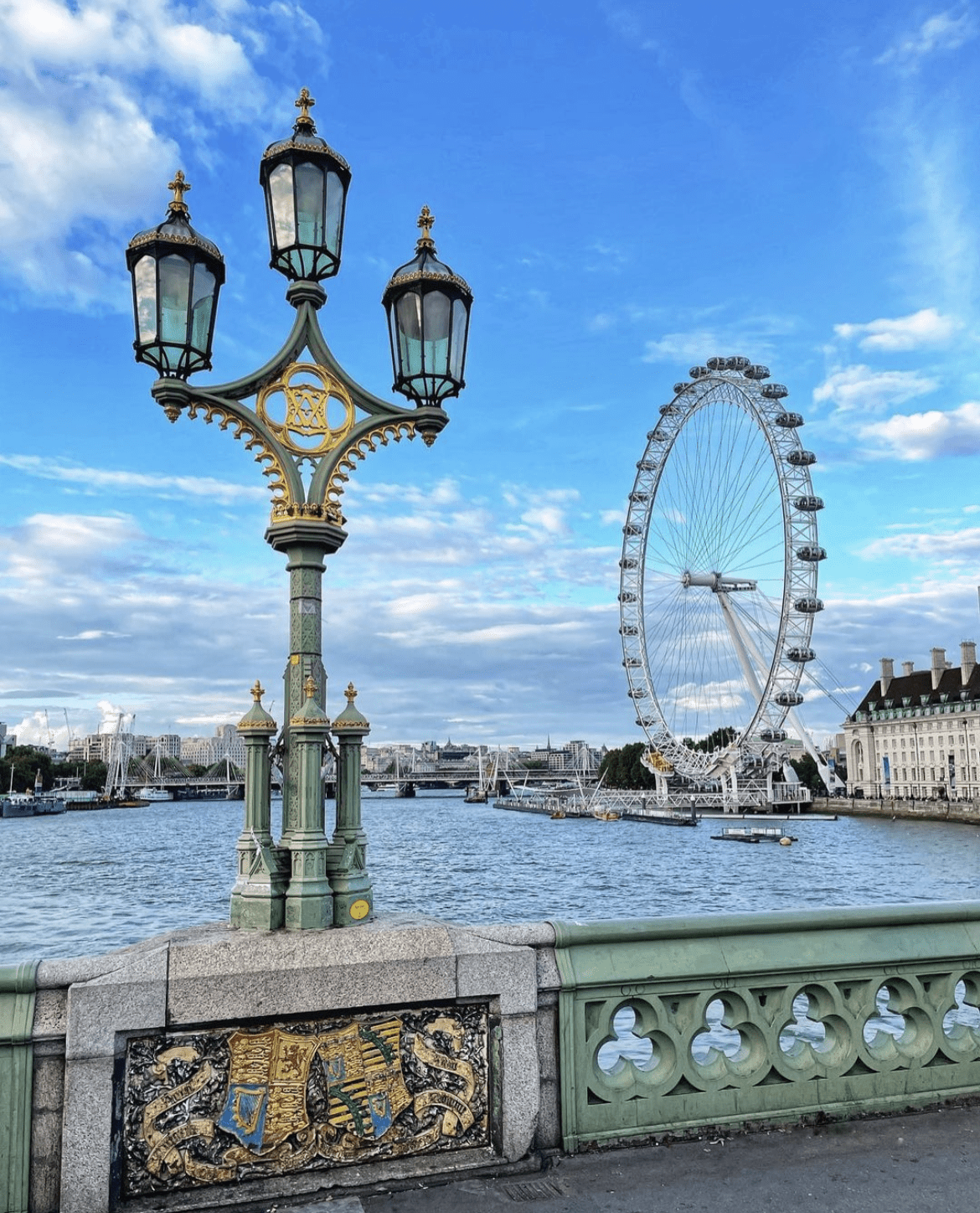 Experience London's Top Attractions with Maykenbel Properties!
Escape to the vibrant city of London and indulge in a luxurious stay at Maykenbel Properties, renowned for its exceptional serviced apartments. Book your apartment now for a minimum of 3 nights to stay between Now and 21st March 2024, and we will elevate your London experience by including tickets to some of the city's most iconic attractions!
Enjoy breathtaking views from the London Eye, get up close with your favourite celebrities at Madame Tussauds, or embark on a delightful river cruise along the majestic River Thames C. The choice is yours!
📅 Booking Period: Now ⏳ Minimum Stay: 3 nights or more 📅 Stay Period: between Now and 21st March 2024🎟️ Attraction Tickets: Included based on the apartment type reserved:
At Maykenbel Properties, we pride ourselves on providing exceptional service and luxurious accommodations. Each of our serviced apartments is elegantly designed, fully equipped, and conveniently located, ensuring a memorable and comfortable stay throughout your visit to London.
*Terms and conditions apply. The availability of attraction tickets is subject to change. Please contact our reservations team for further details.
Additional Information about the Attractions:
London Eye:
Immerse yourself in a mesmerizing experience aboard the London Eye, where a 30-minute rotation in one of the 32 capsules awaits you. Prepare to be captivated by 360° moving views, allowing you to soak in the heart of the city. Marvel at iconic landmarks such as Big Ben, the Houses of Parliament, and Buckingham Palace, all within reach as you ascend to new heights.
River Thames Cruise:
For a more serene and scenic exploration of London's renowned sights, embark on a delightful River Thames cruise. Relax and enjoy the picturesque views of the city's incredible waterfront as you glide under famous bridges spanning the majestic river. Behold the grandeur of Tower Bridge, catch a glimpse of the London Eye, and marvel at the historic Tower of London, all from the comfort of your cozy tour boat. Let the soothing waters provide a unique perspective of London's iconic attractions.
Madame Tussauds:
Step into the extraordinary world of Madame Tussauds and encounter over 150 lifelike waxwork replicas of celebrities and historical icons. Explore themed galleries and feel like a star as you walk down the red carpet. Pose alongside Hollywood's hottest celebrities, challenge your favorite sports idols, or indulge in an audience with British royalty. The immersive experience at Madame Tussauds offers a memorable encounter with fame and history.
Immerse yourself in the allure of London's top attractions and create lasting memories as you discover the fascinating wax figures, embrace the panoramic views from the London Eye, or embark on a tranquil river cruise. Maykenbel Properties invites you to experience the very best that London has to offer during your stay with us.
Terms & Conditions
The package is valid for three nights or more of accommodation at any of our Apartments. Between Now and to 21st March 2024

you can choose which attraction you want to go between the London Eye, Madam Tussauds, or the Thames River Cruise

Number of tickets Included based on the apartment type reserved: 1 ticket per person.

Extra tickets can be ordered ( charges apply)

You have to reserve your visit to the attraction once you book your stay with one of our Team by phone at +44 (0) 20 7938 5930 or by email at reservations@maykenbel.co.uk, giving the day and time of your preference. The team will check availability and offer alternative days/times if unavailable

The rate is non-refundable, non-cancelled and non-transferable.




The card used to book must be presented at check-in, along with ID/Passport.




The minimum age to check in is 18. Check-in: 15:00 Check-out: 11.00

The Offer is subject to availability and cannot be used in conjunction with any other offer.

A refundable damage deposit is required on arrival and will be Pre-Authorized on the guest's card