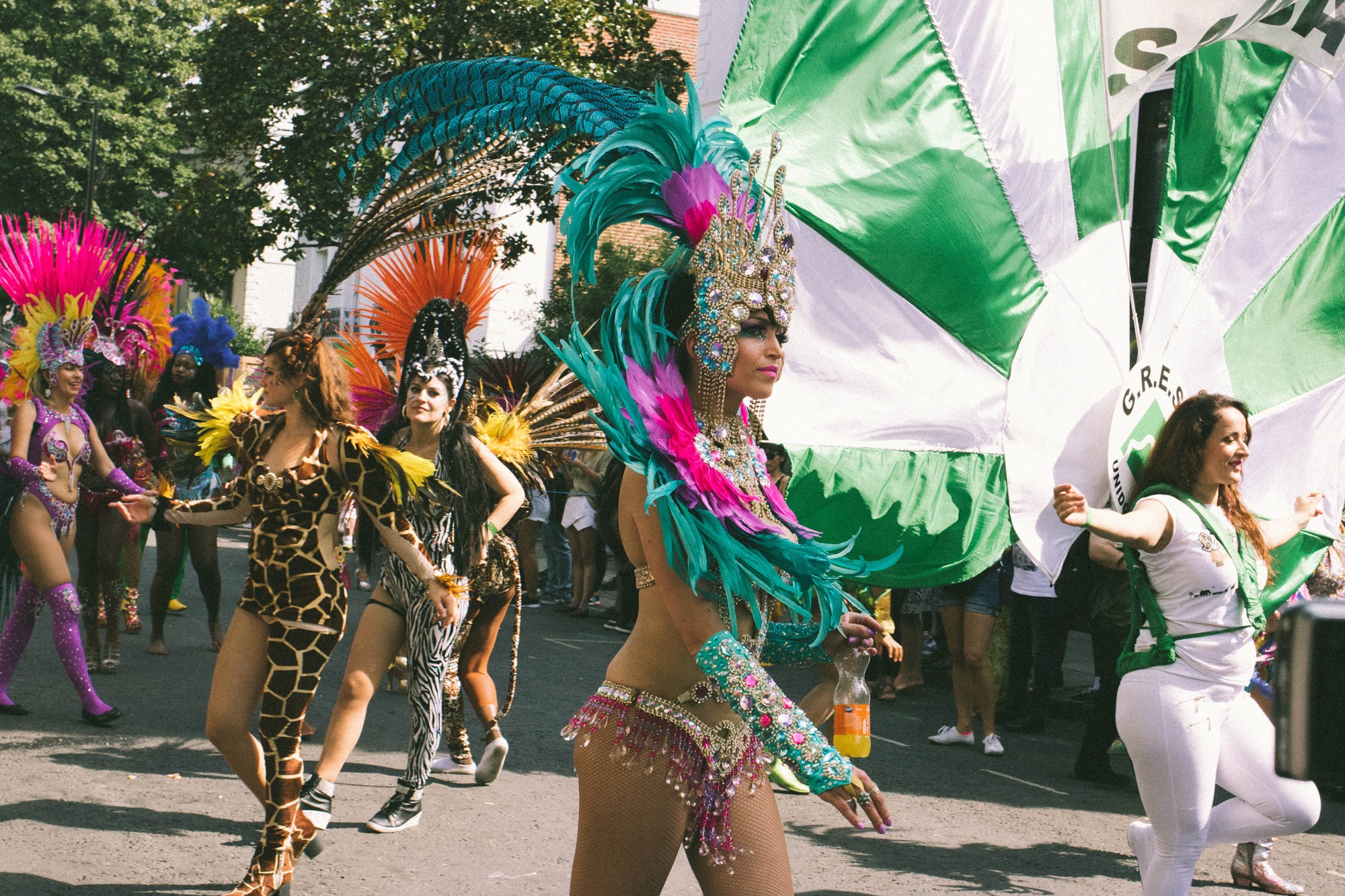 Notting Hill Carnival is one of the most famous cultural events in London, UK. It takes place every year on the August Bank Holiday weekend and attracts millions of visitors from around the world.
The carnival began in 1966 as a celebration of Caribbean culture and has since grown into a massive event that showcases music, food, and costumes from a variety of different cultures. It is now one of the largest street festivals in Europe.
The carnival takes place in the Notting Hill neighborhood of London and features a parade, live music performances, street vendors, and a variety of other activities. The parade is one of the highlights of the carnival and features colorful costumes, dancing, and music from different cultures.
There are also a variety of stages set up throughout the carnival where live music is performed, including reggae, soca, hip-hop, and more. The music is often performed by local and international artists and is a reflection of the diverse cultures that make up London.
Food is another important aspect of Notting Hill Carnival, and there are many different vendors selling traditional Caribbean and African dishes, as well as other international cuisines. Some of the most popular dishes include jerk chicken, plantain, and ackee and saltfish.
Notting Hill Carnival is known for its vibrant and energetic atmosphere, with people from all walks of life coming together to celebrate and enjoy the festivities. The carnival is also known for its emphasis on inclusivity and diversity, and it has become a symbol of the multiculturalism that is a hallmark of London.
Despite its popularity, Notting Hill Carnival has faced some challenges over the years, including issues with overcrowding and violence. However, the organizers of the carnival have worked hard to address these issues and to make the event safe and enjoyable for everyone.
Overall, Notting Hill Carnival is a unique and exciting event that celebrates the rich cultural heritage of London's diverse communities. It is a testament to the power of music, food, and dance to bring people together and to create a sense of unity and belonging.
Image from Timeout London