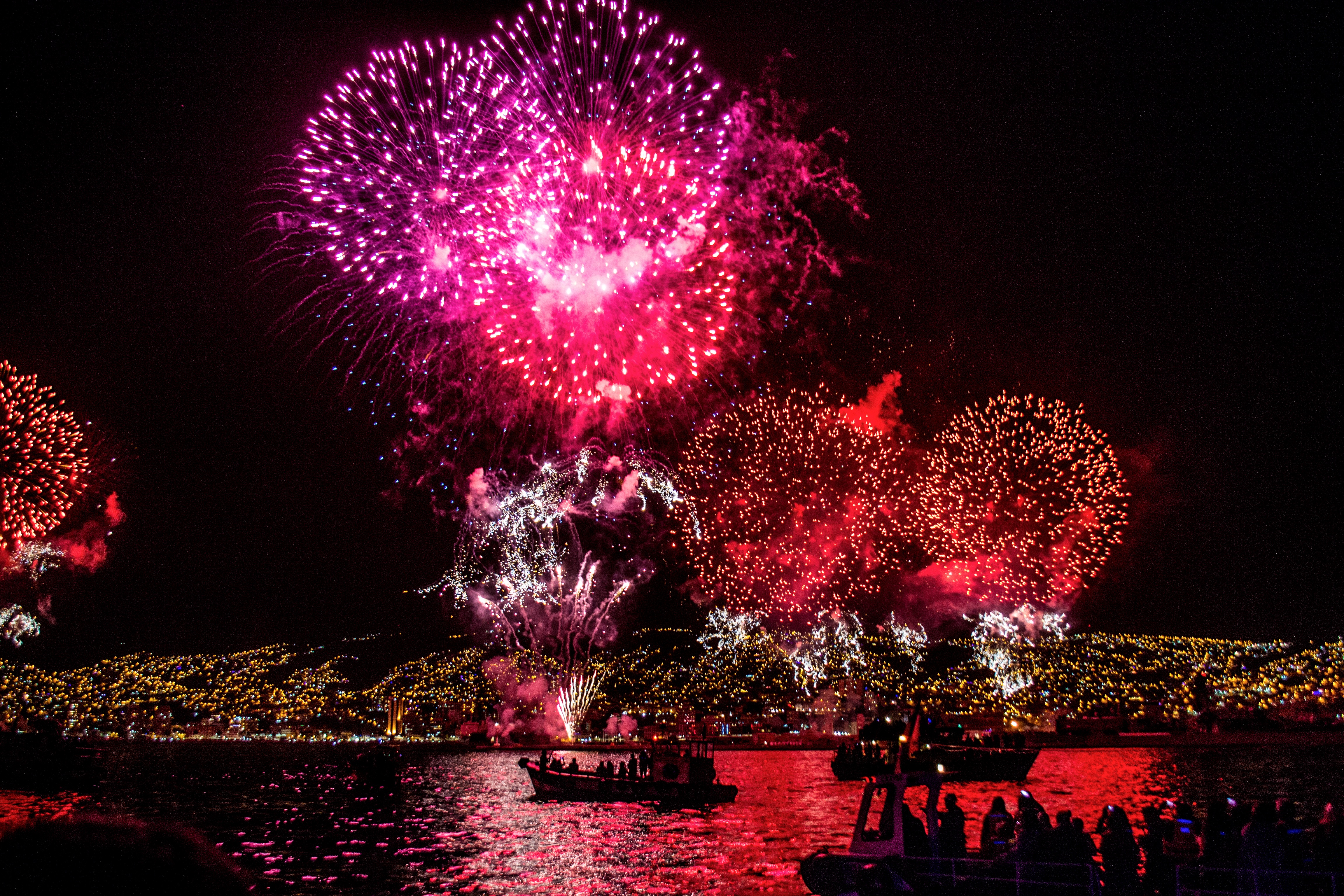 The New Year's Eve celebratory fireworks are world renowned in London, with the streets and parks being packed with people wanting to see this extraordinary display. Luckily, this year you get to experience it once again, however, for those who want to get really close do remember that since 2014 it is required to buy a ticket.
For those who want to still experience it but do not have a ticket, BBC will be hosting the whole show live (with 360-view possibilities) on the BBC website or on BBC1 on the television.
Where else to view the Fireworks
If you are unable to get tickets, but still want to experience the fireworks outside, there are a few locations where you can gather to watch. A few of them are Parliament Hill, Hampstead Heath, and Primrose Hill. These do get very busy quickly, so it is best to bring a blanket or two, some food, and come earlier.
Whilst you may think that these locations are very far from the main show, they do provide an amazing spectacle without a lot of the noise which can be great for younger children. Many people often also bring their own fireworks to these parks so if you are looking for a more loud and exciting show, you will not be disappointed.
Alternatives to the Fireworks
For those looking for a more intense, party celebration in London, there are plenty of nightclubs and bars running New Year's Eve events, offering drink discounts, costume parties, and more. The best way to find these is via Social Media. If you're still struggling, do not hesitate to contact us and we can look into the best ones for you.
Many people shall be heading to the wonderful bars and restaurants in the Shard for a high view of the Firework show, from the warmth of being inside.
For more alternatives, you can read a breakdown on the Evening Standard here: http://www.standard.co.uk/goingout/attractions/where-to-watch-the-london-new-years-eve-fireworks-for-free-a3139321.html