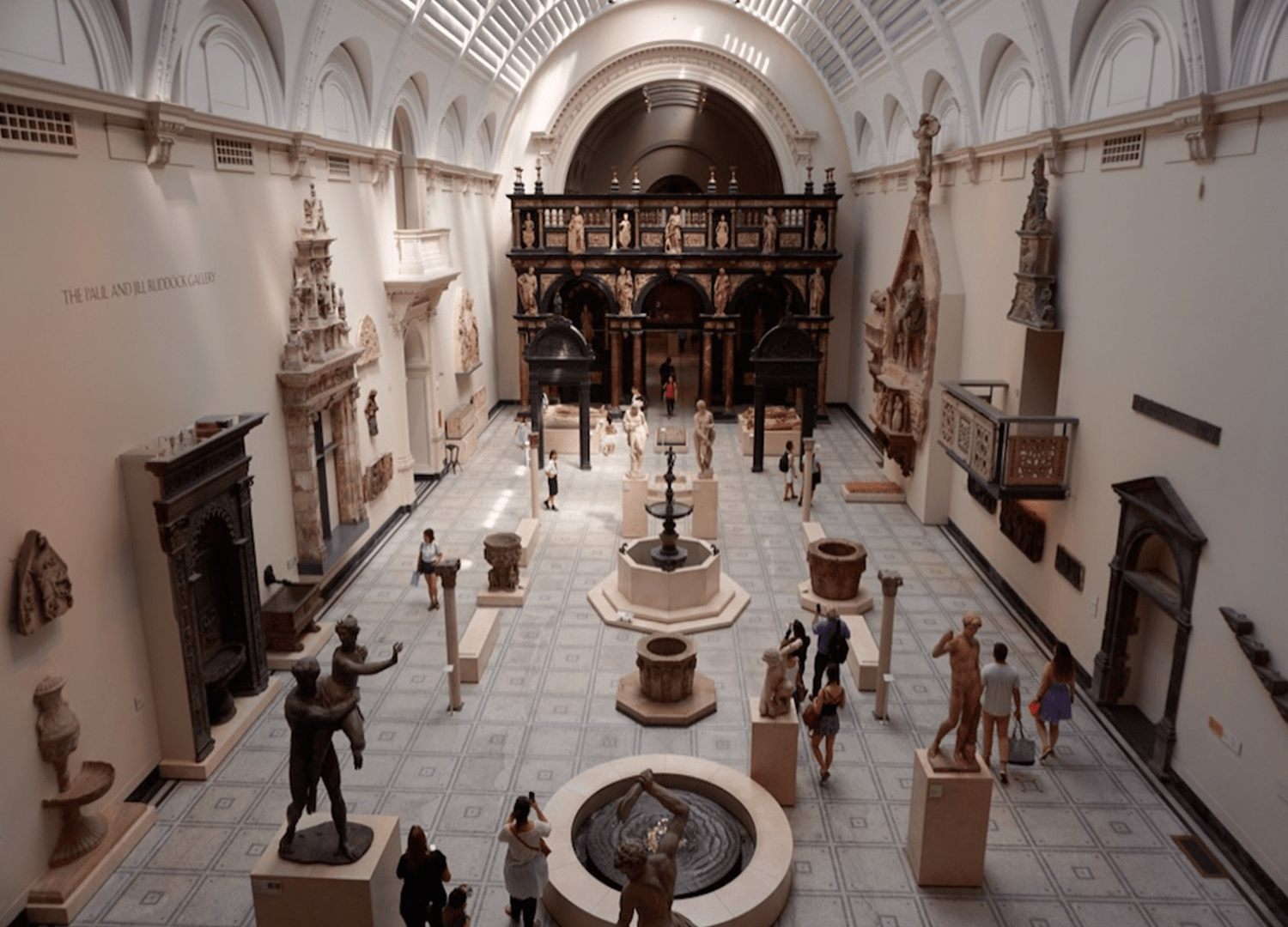 New Year, New Exhibitions in London
London has always been a cultural hub, with an exquisite selection of art displays to enjoy. The New Year brings a new season to London's galleries and museums. Here's our guide to the new exhibitions coming to London's most popular galleries over the coming months.
1. Take a Trip to Spain and The Hispanic World at the Royal Academy of Arts
Immerse yourself in four centuries of Spanish art and culture at the Royal Academy of Arts' exciting exhibition – Spain & The Hispanic World. With fascinating displays of ceramics, maps, drawings, and paintings by Goya and Velazquez, it's sure to be a captivating experience. Plus, with its convenient location near Regent's Park, you can make an entire day out in one of London's most beautiful areas! Don't miss this unique show from 21st January – 10th April; tickets start at £22 – £24.50.
2. Experience War Through Anastasia Taylor Lind's Photography at IWM London
IWM London is inviting visitors to experience the gripping tales of conflict in Ukraine with its War: Ukraine – Photographs from the Frontline exhibition. Award-winning photojournalist Anastasia Taylor-Lind has been capturing first-hand accounts of war in her 17 diverse photographs since 2014, and now these powerful stories can be seen for free until 7th May! With this captivating collection, prepare to be mesmerized by the beauty of life amidst destruction!
3. Explore Masterpieces by Female Abstract Artists at Whitechapel Gallery
Uncover the stunning works of iconic female abstract artists at Whitechapel Gallery – Action, Gestuer, Paint: Women Artist and Global Abstraction 1940-70! This exhibition will feature renowned American creators, such as Lee Krasner and Helen Frankenthaler, as well as other influential international women. Immerse yourself in a world of action, gesture and paint, starting from 9th February to 7th May for only £16.50 (with concession prices available, too).
4. Immerse Yourself in Donatello's Master Sculptures at V&A London
Make sure to add the Master Sculptor Donatello: Sculpting the Renaissance exhibition at V&A this year to your cultural calendar! This exclusive event will give you an unparalleled opportunity to witness over 130 pieces crafted by the great Italian artist himself. An invaluable timeline of his life, legacy, and influence on future generations is showcased through mediums, such as bronze, marble, wood, and terracotta. With ticket prices starting from £20 only, you really cannot let this event pass you by! Catch it from 11th February until 11th June for an unforgettable cultural journey.
5. Have an Anarchic Adventure Beyond the Streets at Saatchi Gallery
Step inside the Saatchi Gallery and be transported to a world of bold colours, gritty graffiti, and punk-infused streetwear. Beyond The Streets London is an immersive exhibition that brings together works by over 150 artists in an environment evocative of social activism and rebelliousness. The invigorating palettes transform the white walls into a vivid landscape that captivates anyone seeking to explore the culture and get their adrenaline pumping! Make sure to join this exclusive event from 17th February through 9th May – tickets are only £25 each!
Make 2023 Memorable with Luxury Serviced Accommodation in London!
So there you have it. Whether you're an art enthusiast, a culture vulture, or just looking to make the most of your stay in London this year, these exhibitions are sure to take your breath away! With luxury serviced accommodation in Central London and easy access to all major attractions, why not book a room at 130 Queen's Gate or Ashburn Hotel, and enjoy a convenient city break this season?
Don't miss out on this unique chance to experience some of the best cultural events that London has to offer! Book now and start planning your perfect getaway.