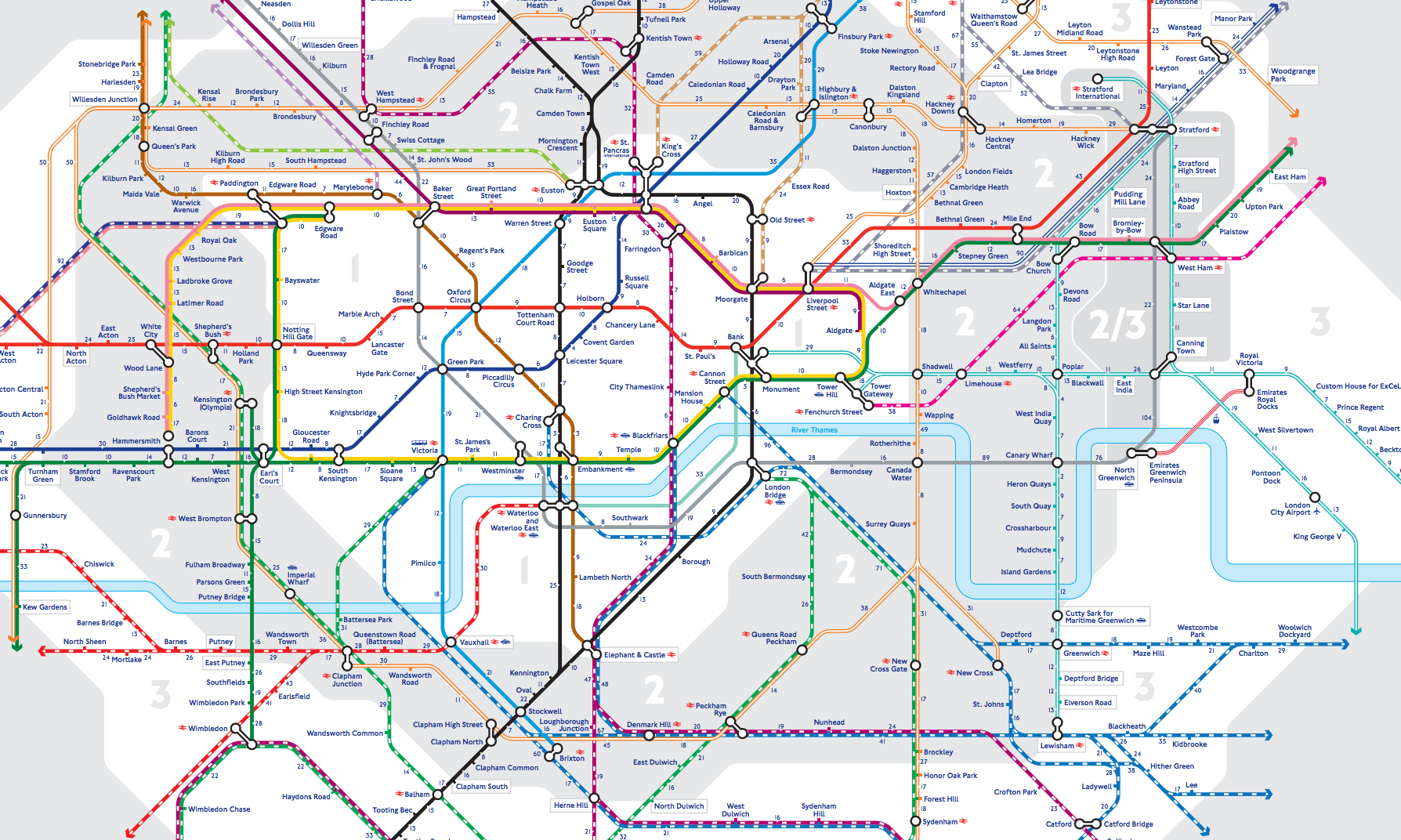 This week TFL have released a new tube map to help planning your journeys better. On this new map they have highlighted the average time it takes to walk between stations, helping people decide whether or not it is better to go underground or just to stay above and walk.
The incentive behind this is to ease peak times on the Underground network and make people more aware of the easier and more comfortable ways to get around the city. The longest walk on the tube map is between Canning Town and North Greenwich on the Jubilee line, totalling an hour and 44-minutes.
You can see the full map here.