Meet Room Seasons' New Head Chef
Room Seasons, our 5-star, in-room dining service, have created a new menu for the new season. Their team of experienced Chefs source the best seasonal ingredients to create and supply freshly cooked dishes, 7 days a week, with a guaranteed delivery time of 45 minutes (or less). For more information and to view the Autumn/Winter menu, click here.

And, a Head Chef has joined the Room Seasons team.
Meet the Chef
New Head Chef, Daniel Lee, joined the Room Seasons team last month to provide a 5-star, in-room dining service for Maykenbel guests. We met Daniel at their kitchens in West London to find out about his background and restaurant experience.
Daniel (now aged 26) started his career at the age of 16 at a catering college, where he learned the foundations of classical French and British cuisine. The bright lights of London then beckoned with a two year apprenticeship at The Oxo Tower by Harvey Nichols, where he developed a passion for fine cuisine.
From there, Daniel worked with the master of French cuisine, Raymond Blanc, at his world famous Michelin star restaurant, Le Manoir aux Quat' Saison in Oxfordshire. Where, the high standards and pressured environment, gave Daniel valuable experience and knowledge to enable him to go on and travel the world working on board a cruise liner.
Returning to London in 2014, he worked as a Sous Chef at a new Portuguese restaurant in Fulham. It was here, under the close eye of his mentor and Head Chef that he trained and ran his own kitchen.
And now at Room Seasons, Daniel is working alongside the Owners to build a unique concept that offers customers 5-star cuisine and a 5-star service.
We asked Daniel 10 Questions about what he loves about being a Chef: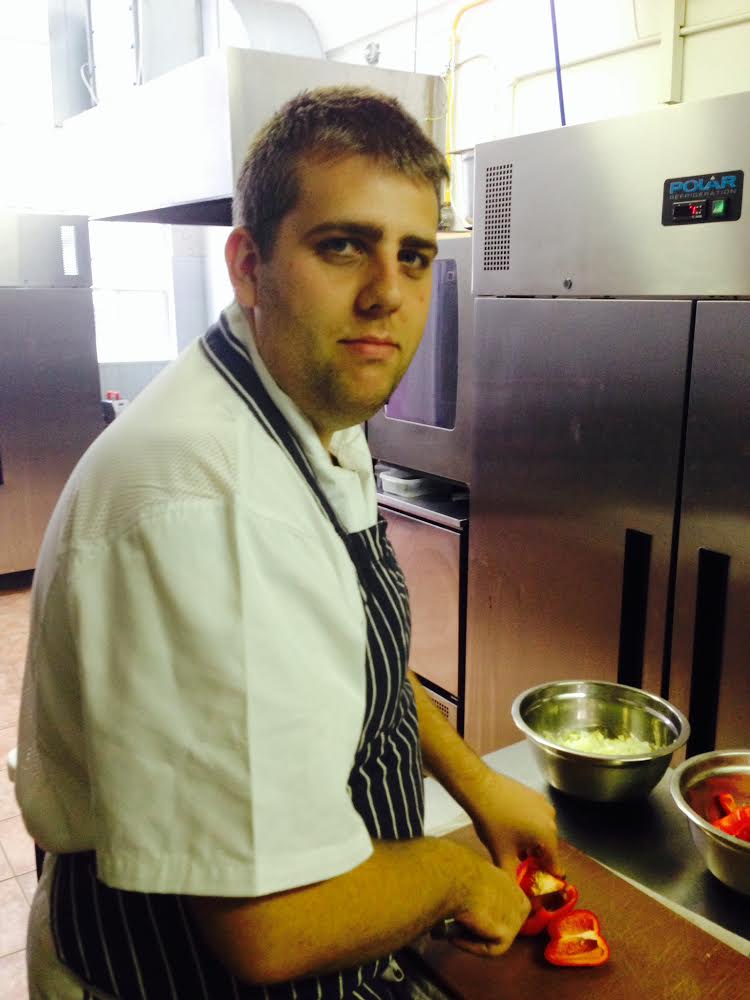 Q: What inspired you to become a Chef?
A: I enjoyed cooking at school. I found it very calming and exciting and I discovered that I was good at it.
Q: What's your favourite type of cuisine to eat?
A: Classic French and, if I can choose another one, Modern British.
Q: What are your favourite ingredients to cook with?
A: I love spices!
Q: Is there any type of food you don't like eating?
A: Scallops and Oysters are not for me.
Q: What's your favourite kitchen gadget?
A: The Vak Pax machine. It saves a lot of time, allows me to create instant pickles and is fun to play with.
Q: Sweet or Savoury?
A: Savoury, every time.
Q: What's your favourite restaurant in London?
A: DINNER by Heston Blumental.
Q: What's your earliest childhood memory of food?
A: This is easy, my Mum's Sunday Roast Dinner.
Q: If you weren't a Chef what would you be?
A: A doctor or paramedic.. I love the idea of always being under pressure.
Q: What is your favourite season?
A: I love the summer, especially when it's hot.
For more information about Room Seasons and to view this season's menu, click here.

We'd love to hear from you if you've used Room Seasons – tell us what you thought at mail@maykenbel.co.uk