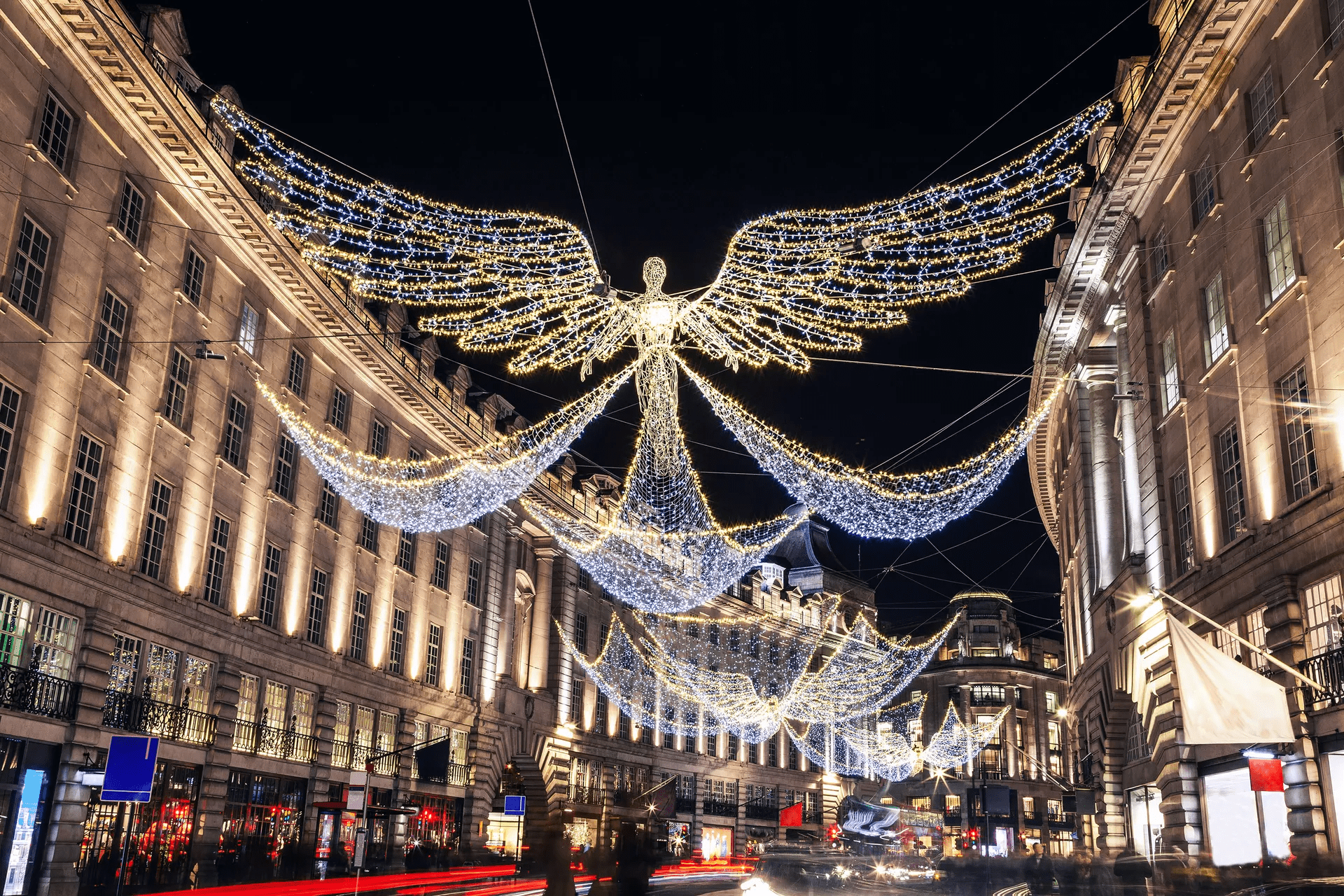 Luxury Christmas Events in London this Winter 2023
Experience the Magic of Luxury Christmas Events in London this Winter
As the festive season approaches, London transforms into a winter wonderland of twinkling lights, enchanting decorations, and a plethora of luxury Christmas events that cater to every desire for merriment and opulence. Whether you're a resident or a visitor, London's offerings for this winter promise to make your holiday season unforgettable.
1. Ice Skating at Somerset House
For an exquisite start to the holiday season, Somerset House, an iconic neoclassical building, sets the stage for an enchanting ice-skating experience. This annual event, held in the grand courtyard, offers visitors a chance to glide gracefully beneath the stars, surrounded by magnificent 18th-century architecture. With gourmet food and mulled wine options, this event is an ideal choice for those seeking luxury amidst the festive cheer.
2. Christmas Afternoon Tea at The Ritz
Nothing says luxury like the world-renowned Ritz London. This winter, indulge in a sumptuous Christmas Afternoon Tea at this legendary hotel. Savour finely brewed teas, dainty sandwiches, delectable pastries, and classic scones in the opulent surroundings of the Palm Court. The Ritz's festive décor and live music will transport you to a Christmas wonderland like no other.
3. The Royal Albert Hall's Christmas Festival
The Royal Albert Hall, one of London's most iconic concert venues, hosts a spellbinding Christmas Festival that combines music, dance, and theatre. From classic Christmas carols to grand orchestral performances, this event offers a range of options to satisfy your artistic cravings in an opulent setting.
4. Christmas at Kew Gardens
Kew Gardens, one of the world's leading botanic gardens, transforms into an enchanting winter landscape during the holiday season. Visitors can wander through a mile-long illuminated trail, featuring stunning light displays, while sipping on mulled wine or hot chocolate. Kew Gardens' Christmas extravaganza is perfect for those seeking both nature and luxury in their winter experience.
5. Luxury Shopping at Harrods
For the ultimate shopping experience, head to Harrods, the renowned department store in Knightsbridge. During the Christmas season, Harrods goes all out with its dazzling window displays, elaborate decorations, and exclusive seasonal collections. Shoppers can explore high-end boutiques, dine in luxury restaurants, and find unique gifts and designer fashion pieces that make for extraordinary presents and souvenirs.
6. Hyde Park Winter Wonderland
Hyde Park's Winter Wonderland is a must-visit for those looking to embrace the festive spirit. This extravagant event boasts an ice-skating rink, an impressive Christmas market, thrilling fairground rides, and even an ice bar. Amidst all the fun and excitement, visitors can enjoy a touch of luxury at the charming Christmas-themed bars and restaurants throughout the park.
7. Festive Dining at Claridge's
Claridge's, a legendary Mayfair hotel, offers a festive dining experience that's second to none. Their seasonal menu features classic British dishes with a contemporary twist, all served in the hotel's lavish surroundings. The dining room is adorned with enchanting Christmas décor, and guests can savour a variety of culinary delights in an atmosphere of elegance and sophistication.
8. Christmas Carols at St. Paul's Cathedral
Celebrate the true spirit of Christmas by attending a magical carol service at St. Paul's Cathedral. With its awe-inspiring architecture and soul-stirring acoustics, this iconic venue offers a timeless and elegant experience. The sound of the choir singing traditional carols in this historic setting is sure to make your Christmas season feel truly special.
Luxury Accommodation in Central London
When indulging in London's luxury Christmas events, don't forget to book a stay in one of the city's prestigious hotels. Maykenbel Properties' luxury serviced accommodations, located in London's most prominent areas, promise a lavish and comfortable retreat during your winter visit.