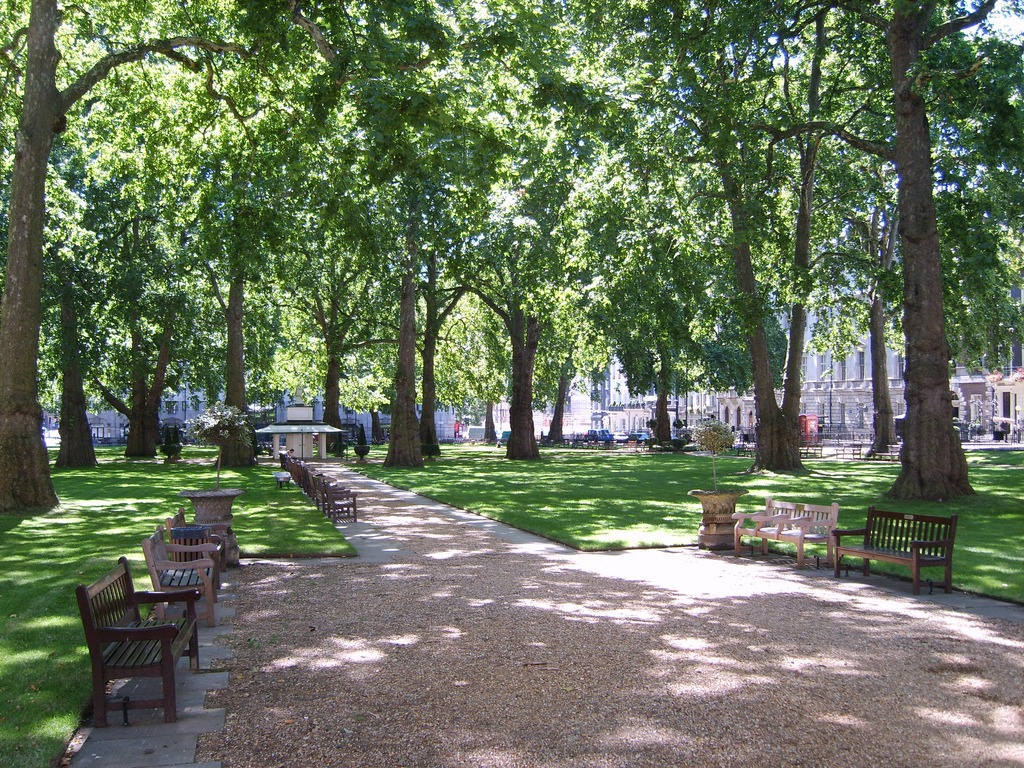 As you wander through London's streets, absorbing the architecture and history, you're likely to come across a famous public square, as well as smaller garden squares securely locked behind wrought iron gates. These historic garden squares originated in the 17th century when doctors recommended quiet, green spaces and 'pure air' for good health and it is believed that London's first residential square was created in the 1630's in Covent Garden. Today, these carefully maintained garden squares (although strictly speaking, they're not always square shaped) are private sanctuaries for the lucky inhabitants of the surrounding houses and apartments.
However, Open Gardens Squares Weekend on 13-14th June, offers the general public the chance to explore and enjoy London's the garden squares. With over 200 gardens, ranging from the historic to the experimental, it's great chance to satisfy your curiosity and take a look behind the scenes. It's a popular weekend and tickets can be booked via the website where you'll also find details of special guided tours to a range of exclusive gardens and a ballot to win a ticket to visit the garden at No.10 Downing Street.
Tickets are £10 and children under 12 go free.
www.opensquares.org
Still on the subject of squares, below a bit of history of some of London's more famous squares:
St James's Square, SW1
Considered to be one of London's finest squares in London it was an instant hit with the aristocracy and courtiers scrambling to be close to the Royal Court of St James's.
Berkeley Square, W1
In the heart of Mayfair and famous for the wartime song, 'A Nightingale Sang in Berkeley Square'. Originally laid out in the mid-18th century, the square is surrounding by some of the oldest Plane trees in central London. And, No. 50, today home to an antiquarian bookshop, is believed to be the most haunted house in London.
Bedford Square, Bloomsbury
Built between 1775 and 1783 as an upper middle class residential area, the square takes its name from the Dukes of Bedford who owned much of the land in the area. Today, it's one of London's best preserved areas of Georgian architecture.
Eaton Square, SW1
One of three private garden squares built by the Grosvenor family when they developed the main part of Belgravia in the 19th century. Named after Eaton Hall, the Grosvenor country house in Cheshire, the square was first laid out by Thomas Cubitt in 1827.
Sky Garden, 20 Fenchurch Street
A garden in the sky sounds like a futuristic event, but it's here already in the heart of London's commercial district. Comprising three storeys of landscaped gardens, 360 degree views of the London skyline and an open-air terrace, it's the ideal place while away an evening taking in the city and the sights.
www.skygarden.london