12 Ideas for London Family Fun
London is great for families, there's always lots to see, do and enjoy with dedicated events and activities for children. Below are some ideas to help plan your day out and we've included a mix of free activities and for ticket purchases online booking is recommended. Enjoy the summer holidays!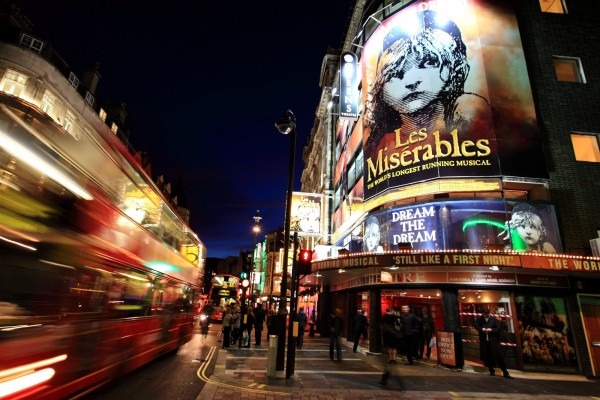 West End Theatres: a great family day out with entertainment, singing, dancing, matinee performances and a familiar story! This summer the most popular shows are: Charlie and The Chocolate Factory, Matilda, Billy Elliot and The Lion King (again). For easy access to tickets many theatres have box offices located around Leicester Square and they are always worth checking for on the day availability. And, if you want to combine your visit with some history, most theatres have their own unique story that's worth exploring.
http://londontheatre.co.uk/tickets/index.html
Battersea Park Children's Zoo: for aspiring vets and animal lovers, Battersea Park Children's Zoo is home to mammals, reptiles, birds that will attract most children's curiosity. There's also a petting area, a great interactive playground and the Zoo host events and workshops to teach children about British wildlife. Tickets are £6.50 per child, £8.75 per adult.
http://www.batterseaparkzoo.co.uk/
Nearest station: Sloane Square (District & Circle lines), Battersea Park (National Rail)
Harry Potter Studio: one for the avid HP and Hogwarts fans! The mysteries and magic world of Harry Potter come to life at The Warner Brother Studios Tour. It's a magical day out with a behind-the-scenes tour of the costumes, animatronics, special effects, props and you can even step inside the Great Hall, Dumbledore's office and Hagrid's hut. A family tour ticket is around £100 (two adults and two children).
http://www.wbstudiotour.co.uk/
Nearest Station: Watford Junction Station (Metropolitan Line from Baker Street journey time 40 minutes) – a shuttle bus service runs from the station to the studio.
The Muggle Tour: if you want more Harry Potter or to see the London locations used in the films, then a Muggle Tour is for you. Featuring the inspirations for the books and films, the tour includes a Harry Potter fanatic tour guide with answers to all HP related questions.
http://www.muggletours.co.uk/
Sea Life Aquarium: a must for fans of creatures from the deep. Home to piranhas, sharks, crocodiles and much more, there are talks, interactive guides, the chance to see feeding time, or even brave the shark walk. Tickets cost around £20 per person, but family discounts and promotions are available.
http://www.visitsealife.com/london/
Nearest Station: Waterloo (National Rail and tube lines: Bakerloo, Northern, Jubilee, Waterloo & City).
Madame Tussauds: one of London's most popular tourist attractions and some days you may have to queue. The collection of wax models all shaped and designed to laborious perfection to create lifelike representations of figures from history and today's celebrities – have your photo taken with Brad Pitt, Lady Gaga or even Barak Obama. Online and advance tickets are recommended (and cheaper): £13 per child, £15 per adult.
http://www.madametussauds.com/
Nearest Station: Baker Street (Bakerloo, Metropolitan, Jubilee and Circle and Hammersmith & City Lines)
London Dungeons: do you fancy a bit of a fright or would you like to meet Jack the Ripper? Then head down to the home to the horrible histories of the City. The London Dungeons are a careful balance of fright and fun and are a wonderful way to experience the taboo topics of London's history. Tickets from £17.50 per person (30% online saving).
http://www.thedungeons.com/london/en/
Nearest Station: Waterloo (Bakerloo, Northern, Jubilee, Waterloo & City Lines, and National Rail)
Sherlock Holmes Museum: Arthur Conan Doyle's distinguished creation, Sherlock Holmes, lived at 221b Baker Street and the house, now protected by the government, is maintained as it was in Victorian times. If you are a fan of the stories (or even the BBC series), or want to see what life was like in the Victorian era, then the Sherlock Holmes Museum is a great experience. Open every day except Christmas, tickets are £8 per child, £10 per adult.
http://www.sherlock-holmes.co.uk/
Nearest Station: Baker Street (Bakerloo, Metropolitan, Jubilee and Circle and Hammersmith & City Lines)
M&Ms World: home to an endless supply of chocolate and M&Ms merchandise, the store is a fun, colourful paradise of pick & mix and you can even watch the chocolates being made. Is there such a thing as too much chocolate?
http://www.mmsworld.com/
Nearest Station: Leicester Square (Northern Line), Piccadilly Circus (Piccadilly line, and Bakerloo line)
Hamley's: London's most famous toyshop and the perfect place to wile away a few hours. The Regent Street store has seven floors full of arts and crafts, action toys, cuddly toys and keep an eye out for demonstrations of cool new products.
http://www.hamleys.com/
Nearest Station: Oxford Circus (Bakerloo, and Central lines)
Ripley's Believe It Or Not! Explore the weird and wonderful in the heart of London's West End. Ripley's Museum contains more than 700 artefacts that celebrate the beautiful and bizarre – look out for a life-sized knitted Ferrari, an 8ft Transformer, the mirror maze and the Impossible Laser Race.
http://www.ripleyslondon.com
Nearest Station: Piccadilly Circus (Piccadilly and Bakerloo lines)
Bond in Motion: is a new exhibition at the London Film Museum and features the largest collection of James Bond vehicles ever to be officially exhibited. James Bond originally hit the screens in 1962, and now half a century later is one of the longest running franchises in cinema history. Not only does the exhibition contain the cars, but also never seen before concept art and storyboards to give you a behind the scenes preview of the world of 007. Tickets £9.50 per child, £14.50 per adult, with savings on family tickets.
http://londonfilmmuseum.com/home/?moveto=.exhibition
Nearest Station: Covent Garden (Piccadilly Line)