London Events this Autumn
Here's a quick round-up of activities and events happening in the capital over the next three months (and some are free).
Open House London: venues across London
20th-21st September
Have you wondered what it looks like behind the door of 10 Downing Street? During Open House London you could find out for yourself. With over 800 buildings, neighbourhood walks, architects' talks and more, the weekend is a great opportunity for us all to see inside London's amazing buildings and architecture. To make the most of the weekend, it's advisable to research and pre-plan your route. All the activities are free and for a full list of buildings and available tours visit the website.
https://openhouselondon.org.uk/
The Big Draw: venues across London
1st October – 2nd November 2014
The Big Draw offers thousands of enjoyable, and mainly free, activities to connect people of all ages with local spaces, artists, museums, and each other. This year's theme is 'It's Our World', and focusses on and celebrates the environment we live in. There are great events for children as well as adults to explore and show-off their creativity. See The Big Draw website for the list of events.
http://www.thebigdraw.org/events
BFI Film Festival: venues across London
8th -19th October
248 films, 17 venues, 12 days: for film buffs, there's a lot to fit in but the good thing is you can dip in or dip out depending on what appeals. And it's also a great way to find out more about your favourite films and learn some of the secrets behind Britain's film industry. See the website for more information on locations, events, and tickets.
https://whatson.bfi.org.uk/lff

London Restaurant Festival: venues across London
9th – 27th October 2014
The London restaurant scene is the talk of the town! The Festival in includes has been designed to raise the profile of restaurants and dining across London, as well as celebrate and acknowledge our love of food in the Capital.
http://www.londonrestaurantfestival.com/
Freize Art Fair, Regent's Park
15th – 18th October 2014
Every year, London's Regent's Park hosts one of the world's leading contemporary art fairs. There are exhibitions to enjoy, new artists to discover and, if you're looking to add to your collection, works of art to buy. The Fair is open daily from 12-7pm.
Tickets from £33.
http://www.friezelondon.com/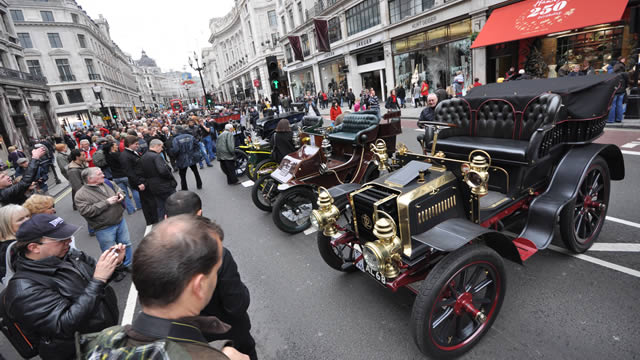 Regent Street Motor Show
1st November
A free-to-view London Motor Show on one of London's busiest streets. Over 300 cars and 125 years of motoring history will be on show from 10-4pm and the event is entirely free. If you're a car fan, you'll love it.
http://www.regentstreetmotorshow.com/
We'd love to hear if you enjoyed any of these events, write to us at mail@maykenbel.co.uk.
Look our for our next post on Top 10 West End Theatre shows this Autumn.