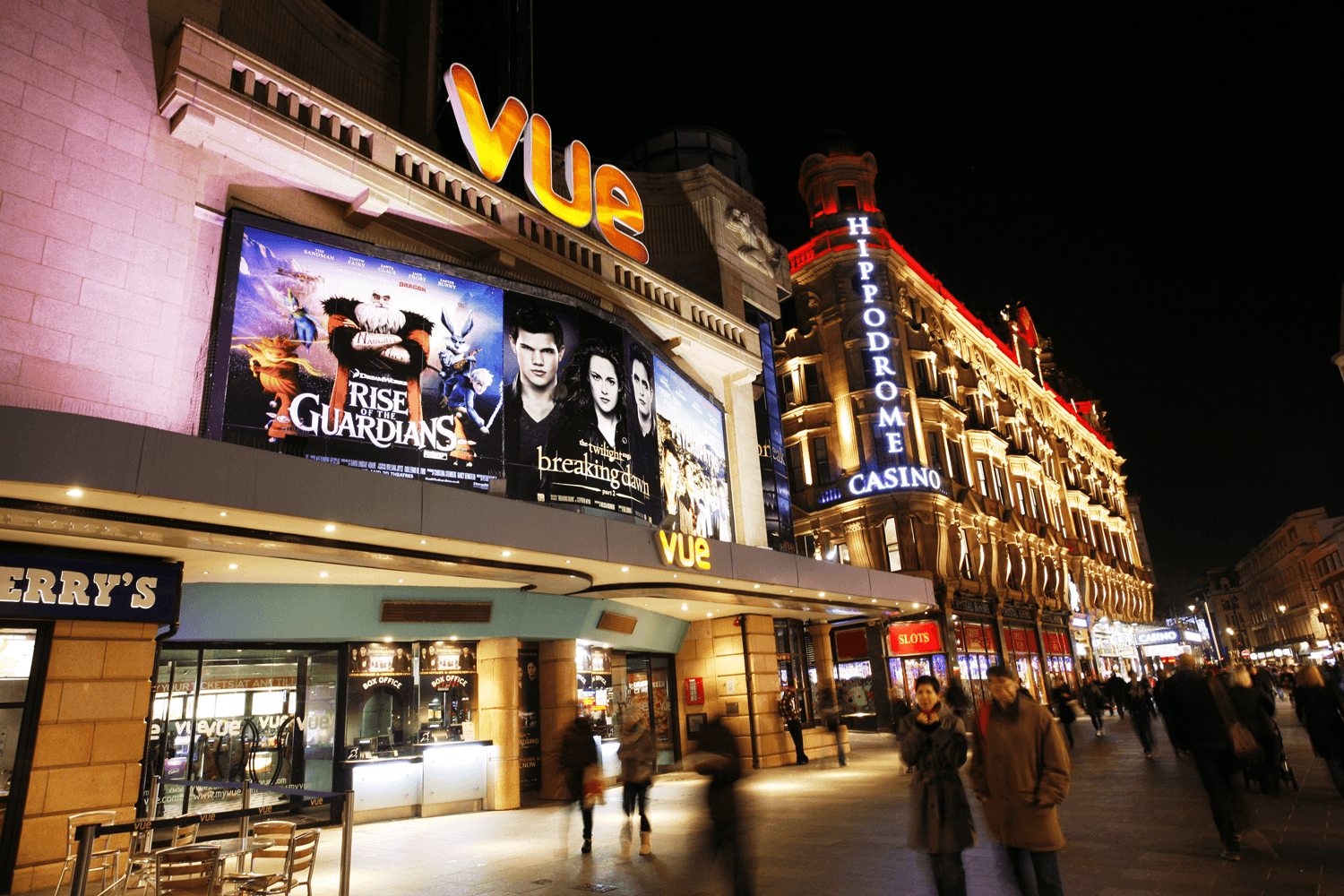 Guide to London's Cinemas
'A night at the Flicks' or 'the Pictures' are both English phrases that may be dying out, but seeing the latest box office hit is still very popular and London cinemas add to the experience. Thankfully there's still a mix of multi-screen and independent cinemas around the city to choose from.  Multi-screens usually have the latest box office hits but independent cinemas buzz with character and charm, also ticket prices can be cheaper.  If film is your thing, below are some cinemas you might want to visit while staying in London:
Leicester Square is the home of London's West End cinema with five cinemas dotted round the square.  The cinemas are big with multi-screens with a choice of Odeon, Vue and Empire.  It's also the place for premiers and to see the stars walking 'the red carpet'.
If you want to avoid the West End, there's an Odeon cinema at the bottom of Kensington High Street (closest cinema to our Kensington properties) that features all the latest blockbusters.  And best if all, tickets are £5 on Tuesdays.
www.odeon.com
Curzon Mayfair
One of London's oldest and most prestigious art-house cinemas, for film enthusiasts it's a must for its rich cinematic history and screenings.  Screen One, which has an impressive 11 metre screen, also has a touch of glamour and privacy with two Royal Boxes (each with 4 seats) which are available to book.  Screen Two is smaller and more intimate with 100 seats.
www.curzoncinemas.com/mayfair
The Gate Picture House, Notting Hill Gate
Dating from 1861, today The Gate is equipped with seating for 184 people and features luxury armchairs, drinks tables and even double love-seats at the back.
www.picturehouses.co.uk
The Coronet, Notting Hill Gate
Opened as a Victorian theatre in 1898, and past cinema enthusiasts have included King Edward VII, The Coronet has 400 seats with three tiers of seating: stalls, circle and gallery, and features mainstream independent films.  The two-screen cinema was made famous when Julia Roberts and Hugh Grant filmed a scene from the film 'Notting Hill' at the cinema.
The Electric Cinema, Notting Hill
'The Electric' has survived both world wars and a bombing to earn its place on Portobello road.  Known for its luxury interior with leather seats, tables for food and drink, and sofas, if you're looking to see a box office hit but want the feel of going to a theatre, then 'The Electric' won't disappoint.
Renoir Cinema
Near Russell Square (WC2), The Renoir is an interesting cinema to visit because it's underground.  Based within the Brunswick Centre it was originally built to capitalise on the growing local student population. It's had a very staggered history of successes and failures but this foreign-film cinema has been given a new lease of life and is popular among avid cinema goers.
Prince Charles Cinema
The Prince Charles Cinema (PCC) is a repertory cinema, known for showing cult and classic films alongside recent Hollywood hits. It's the only independent cinema in the West End and is famous for its sing-a-long version of the Sound of Music and The Rocky Horror Picture Show (fancy dress required).
www.princecharlescinema.com
The Lexi Cinema
A charity cinema mainly staffed by volunteers.  There is a Kids' Clubs, matinees for pensioners and every penny of profit goes towards supporting a neighbourhood or community on the other side of the world: the Lynedoch Village in South Africa has been developed from donations helping to build the local school, cinema, and vegetable garden, to give children in the area a better start in life.
The Phoenix Cinema
It's a bit further out but if you find yourself in North London it's worth a look.  One of the oldest purpose built cinemas in the UK, The Phoenix dates back to 1910 and is home to an art-deco style café with an open balcony – it's a great place to visit to get an idea of what cinema going was like from days gone by. The cinema has been maintained by a charitable trust since the 1980's, with all profits used to maintain the building, and is a treasure of the East Finchley community.