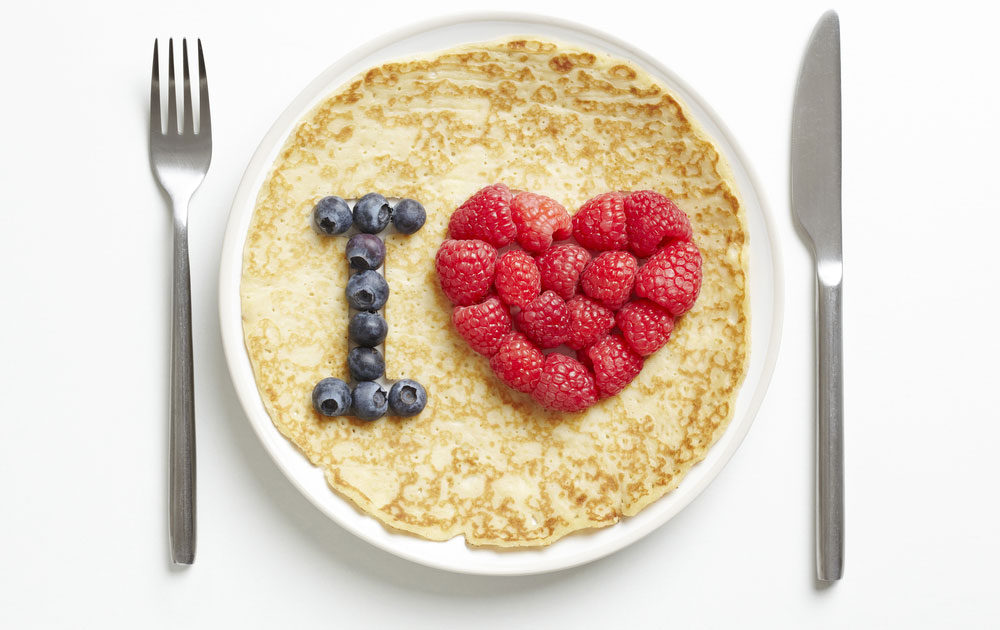 Hurray, it's Pancake Day! Also, known as Shrove Tuesday, it's a significant date in the religious calendar because it occurs 47 days before Easter Sunday and always falls on the day before Ash Wednesday, which marks the first day of Lent. Associated with clearing the cupboards of any pleasurable foods like sugar, fats and eggs in preparation for the Lent weeks of abstinence, pancakes have become an established tradition in the UK. However, as with many European traditions, its roots can be traced back to pagan times when the week of celebration coincided with the arrival of Spring and it was believed that eating pancakes brought about the power, light and warmth of the sun. The hot, round pancakes were made to symbolize the sun with the first pancake always being placed on a window to serve the spirits of the ancestors and at the end of the week's celebrations, pancakes and other foods were burnt on a bonfire as a sacrifice to the gods.
Today, Pancake Day has become a less auspicious, fun event, with races, favourite recipes and families gathering to cook, toss, flip and share delicious piles of pancakes (lemon juice and sugar is our favourite). And, in London, annual battle lines are drawn at Westminster with a high-profile Pancake Race that sees teams of MPs, Lords and members of the press competing against each other to be first to cross the finish line. Now in its eighteenth year, the race is organised by the charity Rehab and being parliament, the rules are very strict:
– 'Participants must flip pancakes continuously around the course as part of a relay team'
– 'Gentlemanly and gentlemanly behaviour will be strictly observed at all times'
– 'Frying pans must not be used as weapons or as a means of making unseemly gestures, whatever the depth of the provocation or the nature of the party at the root of the provocation'
– 'Any surplus eggs, flour or batter must not be propelled in the direction of other participants or spectators.'
It's free to watch, so if you're in the Westminster area, join in the fun and look out for the press jostling to get the best photograph of the UK's honourable members being competitive and shouting, this time for a very good cause!
Tossing A Pancake by Paul Curtis*
Tossing a pancake
I can do that
Just get a fry pan
Heat up the fat
Mix up the batter
As easy as that
One on the ceiling
One on the cat
One on the door
One on the mat
One on my head
Like a sweet sticky hat
*http://www.funny-poems.co.uk/pancake-day/
View our luxury central London Serviced Apartments here.