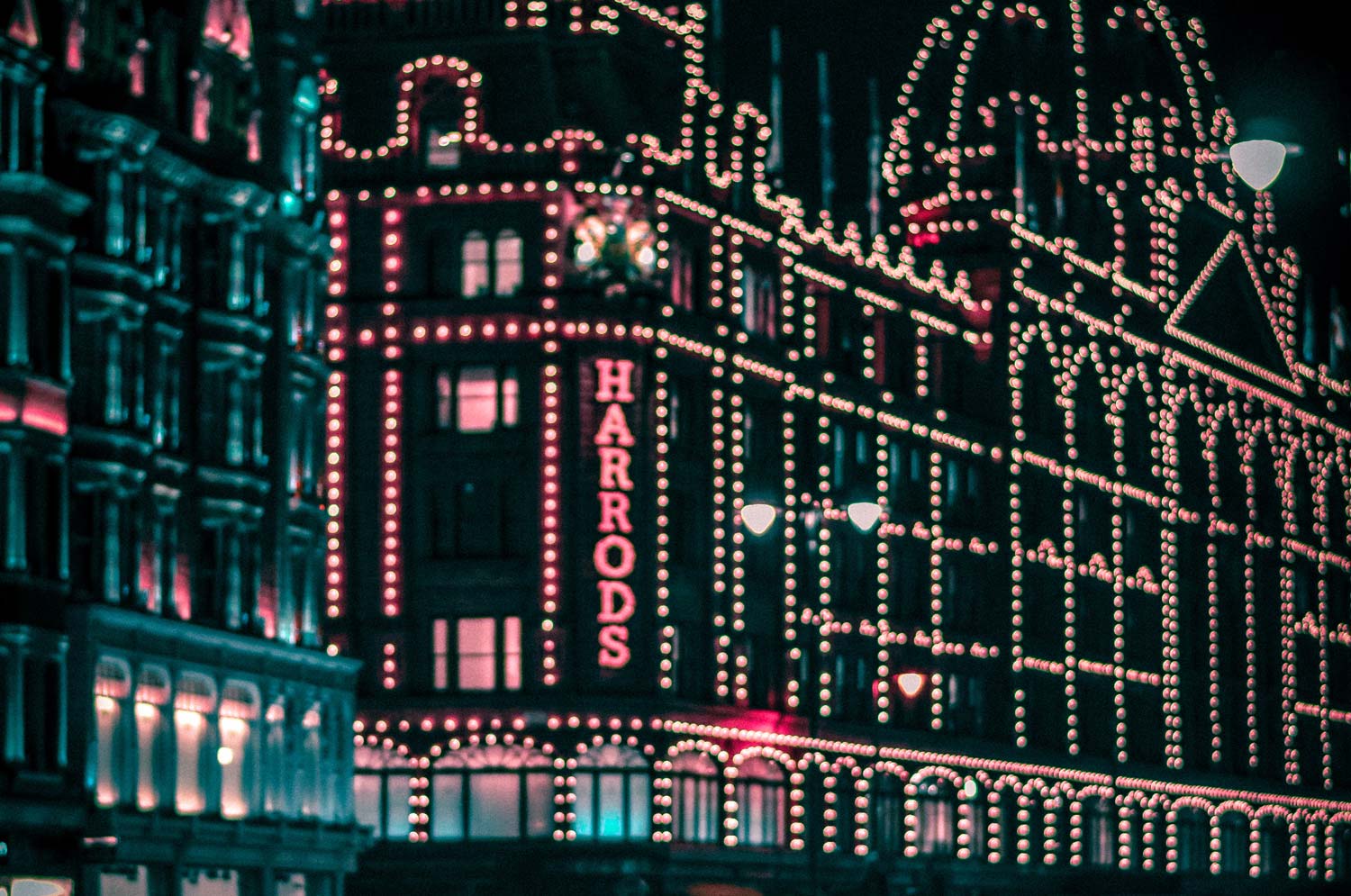 Exquisite Luxury Christmas Shopping in London Winter 2023
Exquisite Luxury Christmas Shopping in London this Winter
London, with its world-renowned shopping districts, transforms into a winter wonderland during the holiday season. The city's luxury boutiques, department stores, and markets offer an extravagant shopping experience like no other. If you're looking for the perfect gifts, stunning decorations, and an unforgettable shopping adventure, London is the place to be this winter.
1. Harrods
When it comes to luxury shopping, Harrods is a destination in its own right. This iconic department store in Knightsbridge is renowned for its opulent Christmas displays, featuring elaborate window decorations that dazzle and amaze. Inside, you'll discover designer boutiques, gourmet food halls, and a selection of high-end gifts that make for perfect presents.
2. Bond Street
Bond Street, one of London's most famous luxury shopping destinations, is home to a wealth of high-end boutiques and designer stores. Whether you're seeking fashion, jewellery, or accessories, this glamorous street offers a dazzling array of choices. The festive lights and window displays on Bond Street during the holiday season are a true delight.
3. Fortnum & Mason
A visit to Fortnum & Mason during the Christmas season is a must for those in search of luxury gifts and festive treats. This quintessentially British department store in Piccadilly offers a wide range of hampers, fine teas, chocolates, and gourmet delights, all elegantly packaged and perfect for gifting.
4. King's Road
The King's Road, located in Chelsea, is known for its trendy boutiques, upscale shops, and unique designer stores. During the winter months, this fashionable street is beautifully adorned with festive decorations, providing the ideal backdrop for your luxury shopping excursion.
5. Burlington Arcade
Burlington Arcade, a historic covered shopping arcade in Mayfair, is the epitome of luxury and charm. With its stunning glass roof and ornate storefronts, this arcade offers a selection of high-end retailers selling jewellery, watches, accessories, and fine leather goods.
6. Liberty London
Liberty is a renowned luxury department store with a distinctive Tudor-style façade. Inside, you'll find an array of stylish and unique gifts, from fashion and beauty products to homeware and accessories. The store's Christmas shop is a treasure trove of festive decorations and exclusive holiday items.
7. Savile Row
For the sartorially inclined, Savile Row is the ultimate destination for luxury tailoring. This famous street in Mayfair is synonymous with bespoke men's tailoring, offering exquisite suits, shirts, and accessories. The craftsmanship and attention to detail here make it the perfect place for acquiring a timeless and personalized gift.
8. The Royal Exchange
Situated in the heart of the City of London, The Royal Exchange is a luxurious shopping destination known for its fine jewellery, watches, and accessories. It's a place where you can discover extraordinary pieces from renowned brands and independent designers alike.
9. Covent Garden
Covent Garden, a lively district in London's West End, is a charming location for luxury shopping and entertainment. The district is home to designer boutiques, unique concept stores, and artisanal markets. During the Christmas season, Covent Garden comes alive with festive performances and decorations.
10. Mayfair's Art Galleries
Mayfair is not only a hub for luxury shopping but also home to a number of prestigious art galleries. Consider gifting a piece of art or a limited-edition print from one of the galleries in this upscale neighbourhood, creating a truly special and unique present.