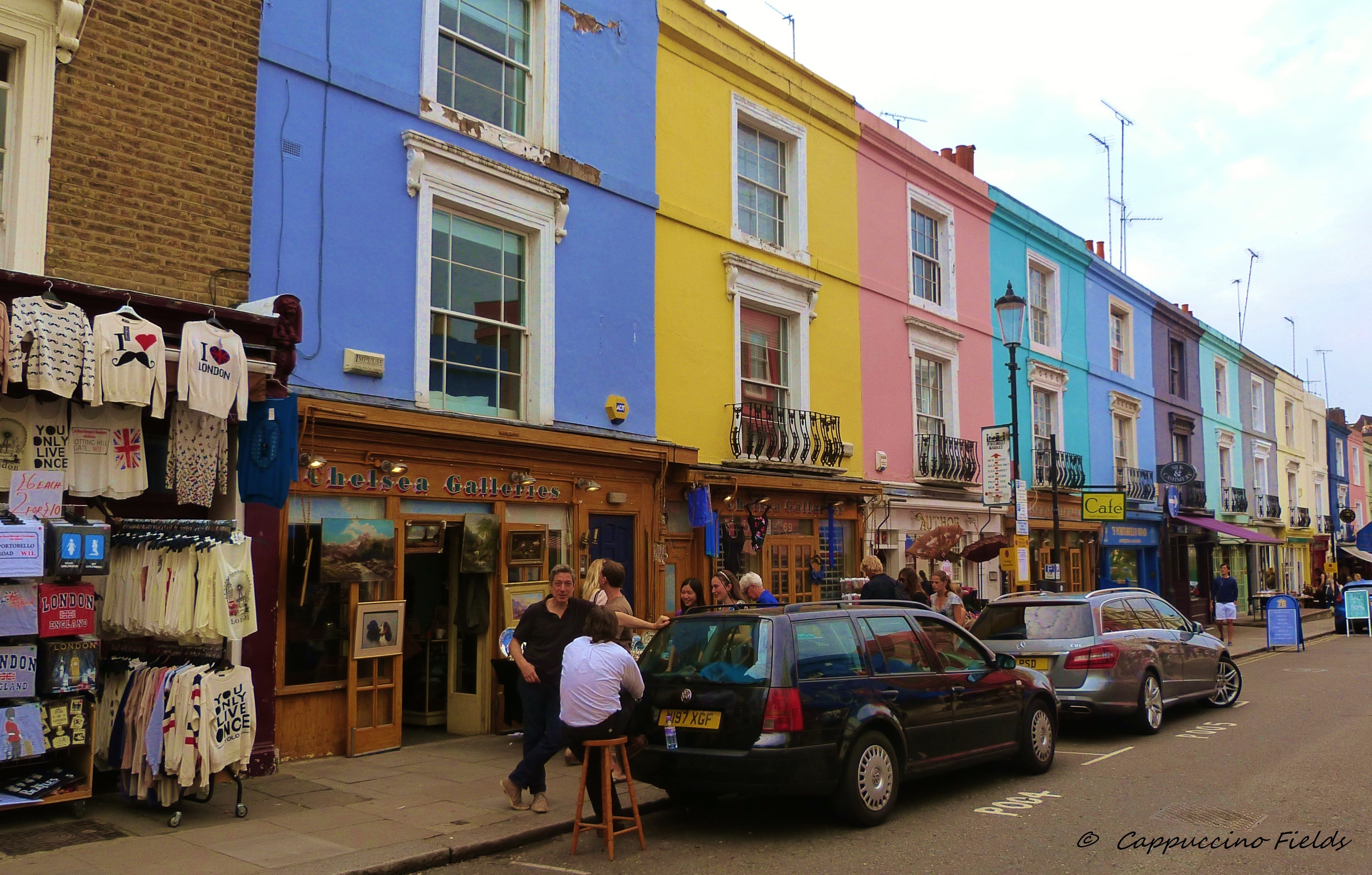 5 Reasons to Explore Notting Hill
Notting Hill is one of London's most famous locations, mainly because of its use in many films. It's a perfect mix of some of London's finer details; markets, food, nightlife, and parks. This is a roundup of some of our favourite things to do in the Notting Hill Area.
Visit the Colourful Houses
An iconic part of the London visuals , these colourful houses on Lancaster Road are a beautiful mix of pastel colours which bring positive vibes to anyone just walking down the street. With some of the prettiest and most scenic streets in London, just this street is reason enough to visit Notting Hill.
Portobello Road Market
One of London's most famous markets, Portobello Road Markets has an endless array of antiques, from glasses to maps. You will get lost looking through the vast array of shops and stalls, but it is totally worth it and the only way to discover something truly amazing within the carnage.
Bookshops in Notting Hill
Notting Hill has some of the best bookshops in a two-block radius than London has across the whole city. From a shop dedicated to cook books (called Books for Cooks), and The Notting Hill Bookshop as just two examples. Just wander around these streets and you'll find plenty to peruse.
Notting Hill Mews
One of London's best known Mews is located in Notting Hill – the St Luke's Mews. There are plenty of these Mews located in Notting Hill and each has their own unique character and is definitely worth a visit. I would especially recommend visiting in spring as the flowers bloom and you get these beautiful smells.
Westbourne Grove
One oft he best concentrates of restaurants and cafes in Notting Hill can be found in this area. They all have their own unique character, and there is a beautiful scent of flower shops, chic boutiques, and little patisseries. If you come to this area, you are going to have to indulge – there's no doubt about it.