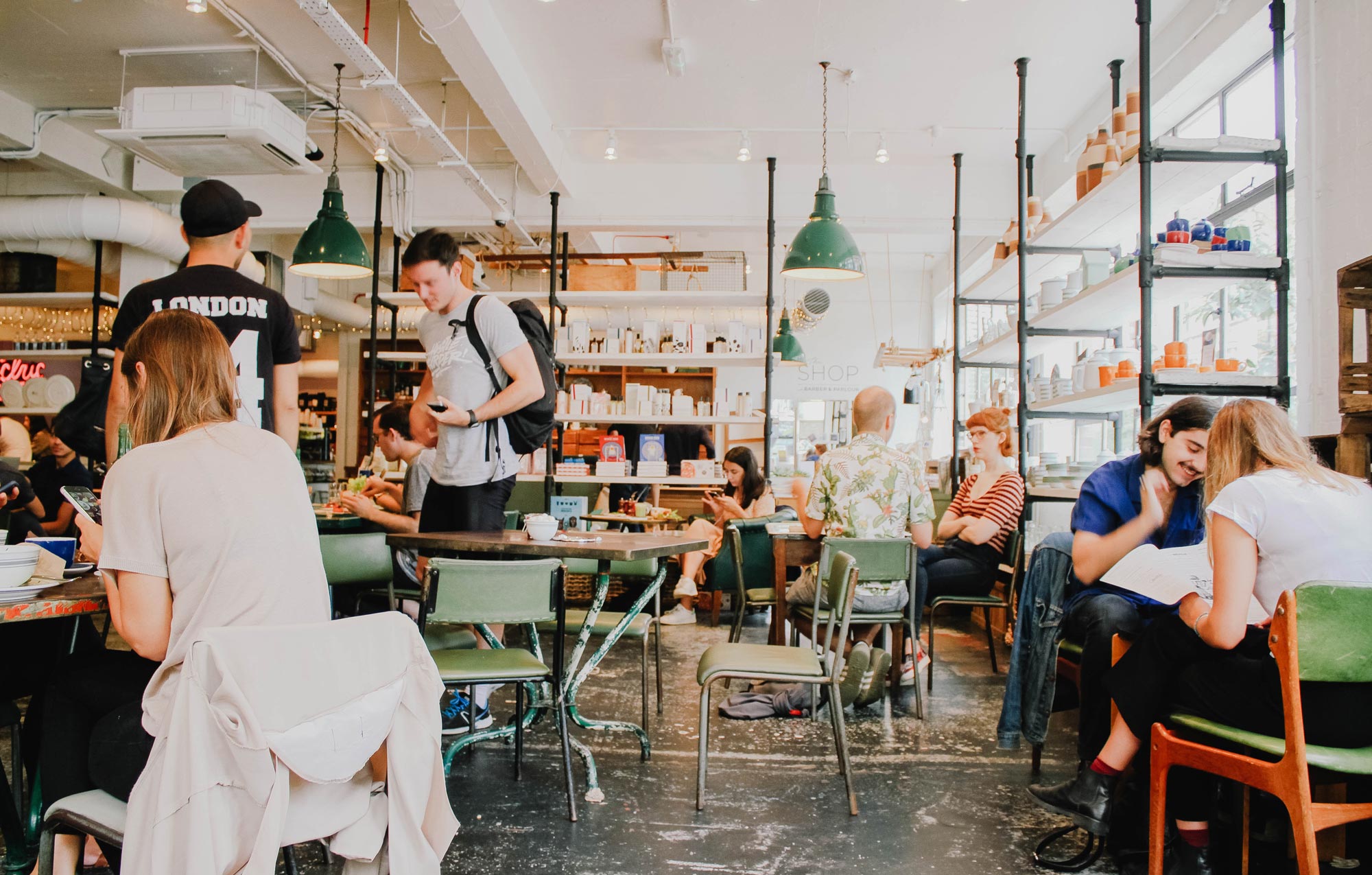 5 Incredibly Romantic Cafes in London
When you're in London, every now and again you may be looking to get a quick break from it all. Whether you're looking for somewhere cosy and romantic for a date, or just a quick getaway from it all, these cafés are well worth a visit.
Map Café
The Map Café has a wonderful interior, making it a perfect spot for a date. Not only that, they offer amazing coffee and delicious homemade chocolate cakes, which is of course important. There are always fresh flowers on the tables, and they often have film screenings in the evenings, making for a great transition from lunch date into the evening.
The Map Café is located in Kentish Town, 46 Grafton Road.
Kipferl
Located on one of the many narrow streets of Islington, this café in itself is very narrow – but in the warm and cosy kind of way. Once you're inside, there's a main table which is covered in delicious cakes and snacks, making it ideal for a date. Not only that, but if the date is going well, they also offer a dinner menu and wine, to allow you to prolong it into the evening hours.
You can find Kipferl at 20 Camden Passage, N1.
Fig Tree
The Fig Tree offers an amazing bundle of romance, joy, and cosiness all in one. The tiny shop front covered in snacks and treats gives way to a thrown together seating area. They also have a very romantic garden area at the back which is full of potted plants, climbing vines and low-hanging branches. This creates lots of little nooks for intimate seating.
You can find the Fig Tree at 228 St Paul's Road, N1 – near Canonbury station.
Belle Époque Patisserie
If you're looking for something a little more modern, make sure to take a stop at Belle Époque Patisserie in Islington. They have a delicious wide array of pastries and cakes, and the interior balances the mixture of warm wood and modern marble beautifully, creating a sleek, modern interior with a hint of cosiness.
If you're a chocolate éclair fan, I have to recommend giving it a try!
You can find Belle Époque Patisserie at 262 Upper Street, N1
Bar Termini
Bar Termini offers the best of both worlds – a coffee shop by day, a bar by night. This spot in Soho is designed to feel like an old, small Italian railway station bar. Bringing the allure of travel and mystery to the centre of London, it brings a new type of romantic magic. The coffee is delicious and the pastries are amazing here. They also offer a delicious sharing-style platter of bread, cheese and ham to the table, a wonderful way to break the ice on a date.
You can find bar Termini at 7 Old Compton Street, W1D.