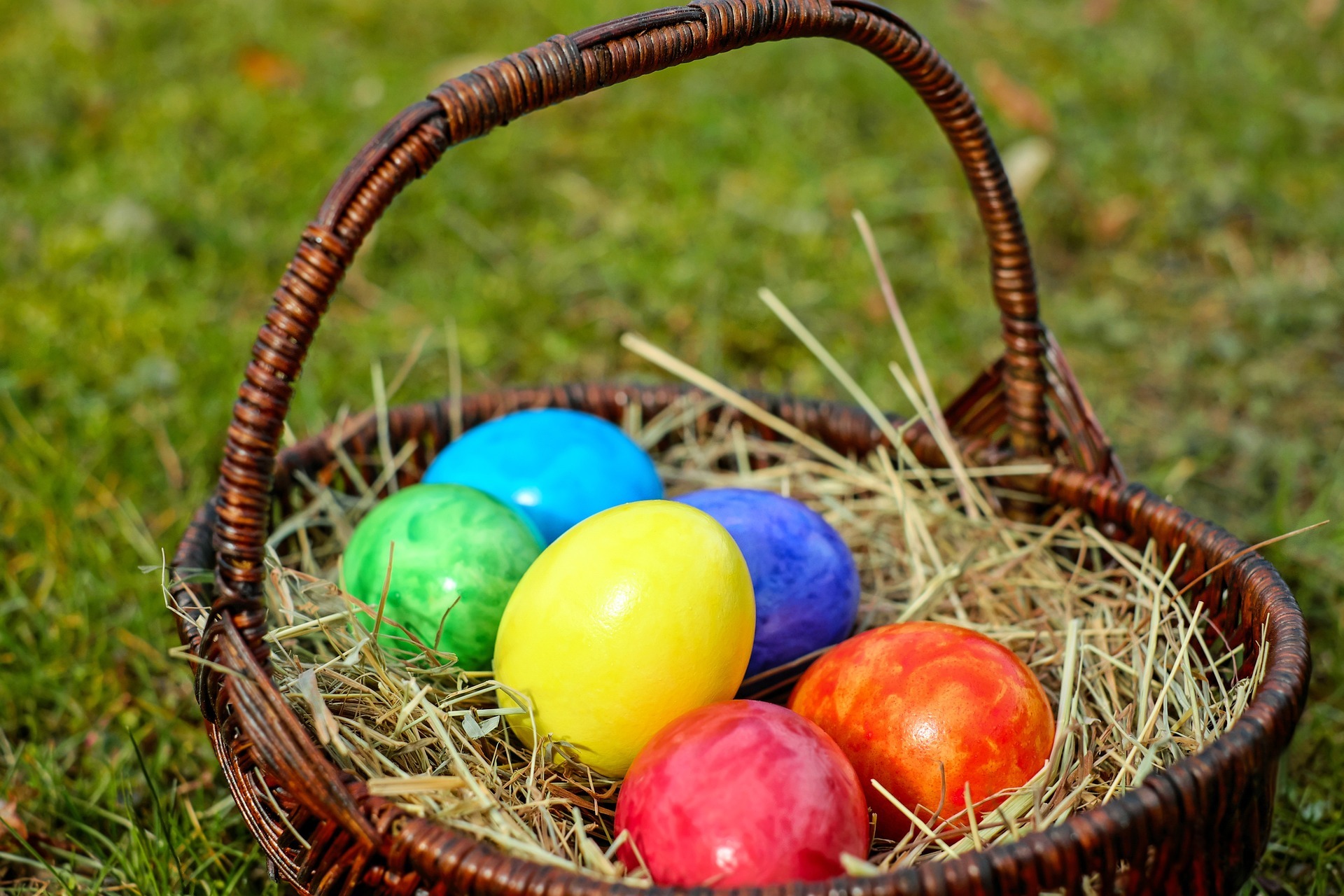 Top Activities, Cafés and Places to Visit in London for Easter 2023
If you're looking for things to do in London this Easter, we've got you covered. From the best activities and attractions to explore, to the must-visit cafés and chocolate shops, we've got all bases covered. So, whether you're after a traditional Good Friday performance of Handel's Messiah at The Royal Albert Hall, or want to see Dirty Dancing on stage, we've got something for everyone. Check out our top 14 picks below!
1. Activities and Attractions:
Kew Gardens
Springtime in Kew Gardens is a delightful sight to behold. With the sun warming the earth and birds happily chirping overhead, you can take a peaceful stroll through the vibrant gardens. As the blooms burst forth with an abundance of colours, the fragrance of flowers wafts through the air. The freshness of spring combined with the breathtaking views of nature creates an atmosphere that soothes your soul. Take your time admiring all that nature has to offer in these lush gardens, from winding pathways and ponds to sculptures and historical buildings across more than 300 acres. Enjoy some moments spent outdoors surrounded by beauty at its best!
Richmond Park
Richmond Park is a paradise for nature lovers. It is known for its many paths and trails, which are ideal for a peaceful hike or walk. In springtime, the park becomes even more vibrant, with fresh carpets of green and wildflowers bursting forth from their winter slumber. Take in the views of stunning vistas across the rolling hills and enjoy spotting some of the park's iconic wildlife, including white stags, fallow deer and even wild boar!
The Regent's Park and Primrose Hill
Located in the heart of London, the Regent's Park offers a wonderful mix of culture and nature. Take a stroll through Queen Mary's Gardens to admire the vibrant tulips and daffodils that bloom here in the springtime, or explore the diverse range of plants and trees in the English Gardens. Climb up Primrose Hill for stunning views across London's skyline, or even enjoy a bite to eat at one of the many cafés around the park. The Regent's Park is also home to a number of historical monuments and buildings, including the Open Air Theatre, which is a great spot for a traditional Easter performance.
Kensington Palace
Kensington Palace is a great spot to explore in the springtime. It's steeped in history and has been home to many of Britain's royal families over the centuries. There are several state apartments to explore, including the King's State Apartments and Queen Victoria's childhood rooms. Take time out of your day to wander around the beautiful grounds full of vibrant blooms and established trees. There is also a beautiful sunken garden here to explore, where you can relax and enjoy the views.
Victoria and Albert Museum – Fabergé's jewel-encrusted eggs
Easter is the perfect time to take in some culture at The Victoria & Albert Museum. This museum holds many pieces of art and artefacts, currently on display in the Fabergé in London: Romance to Revolution exhibition, but the one that stands out is the collection of Carl Fabergé's exquisite eggs. A master goldsmith, Peter Carl Fabergé, created this exquisite set of Easter Eggs to the Russian Tsar, and they are a sight to behold. You can also explore the many other exhibits at the museum, such as art, jewellery, fashion and furniture from all over the world.
2. Easter Chocolate Experiences:
Charbonnel et Walker – Afternoon Tea at May Fair Kitchen
Take your taste buds on a journey with the May Fair Edition Charbonnel et Walker's luxurious chocolate afternoon tea. Enjoy delicate finger sandwiches, freshly-baked scones and other delicious pastries as you sample a selection of their signature chocolates. With over 150 years of confectionery experience, you can be sure to find the perfect Easter treats here!
Prestat – at Piccadilly
Discover the sweetest delights in London with a visit to Prestat's flagship store in Piccadilly. From truffles and bonbons to marshmallows and gift boxes, there is something for everyone at Prestat! You can also take part in a chocolate-making class to learn the secrets behind their delicious treats.
Fortnum & Mason – Chocolate Department
Head to Fortnum & Mason's famous Chocolate Department this Easter! Here you will find an array of luxurious chocolate gifts, from truffles and eggs to bunnies and bars. You can also try one of their famous hot chocolates, made with rich dark chocolate and topped with whipped cream.
Peggy Porschen
If you're looking for something extra special this Easter, then look no further than Peggy Porschen. This award-winning cake boutique is known for its beautiful and creative designs, and their Easter range is no different! From delicate eggs to adorable bunnies, you'll be spoilt for choice at Peggy Porschen.
Ladurée
Paris' most famous patisserie, Ladurée, is another luxury spot to gather and delight in Easter chocolate treats! Inventor of the macaroon (in 1930), Ladurée has a wide range of incomparable macaroons, pastry and sweets. Be sure to not only try these irresistible macaroons, but also Ladurée's Easter Collection of exquisite chocolate creations, with something for all tastes and all ages.
3. Shows and Events
Handel's Messiah at the Royal Albert Hall is a traditional Good Friday performance. Handel's Messiah was first performed in 1872 by the Royal Choral Society, but only became an Easter tradition in 1876 when the first Good Friday performance was held at the Royal Albert Hall. Join the Royal Choral Society in this year's performance on April 7th 2023, from 2:30pm.
If you are looking for something a bit different, then why not head over to The London Palladium for a special one-night only concert of the long-running hit musical Annie Get Your Gun on April 7th 2023. The musical is loosely based on the life of sharpshooter Annie Oakley and has won seven Tony Awards, including Best Musical Tony in 1977.
Another smash hit musical, Dirty Dancing – The Classic Story on Stage, returns to The West End for a limited run in 2023. This production has become the fastest selling show in the history of West End theatre, and the longest running show in the history of Aldwych Theatre with its 5 year run. You can see Dirty Dancing at the Dominion Theatre from January 21st to April 29th 2023.
If you prefer a more active Easter, then the annual London Easter 10k in Regent's Park is the event for you! Whether you are a beginner or a more experienced runner, this race is perfect with its picturesque surroundings situated in the heart of London. The route is within the park's boundaries, with no vehicles allowed or roads to cross. For a more family friendly experience, there is a 2 mile Adult Fun Run and a Children's Race. The 10k race and 2 mile Fun Run start promptly at 10:30am, and the Children's Race – at 10:00am. The events will take place on Easter Monday, April 10th 2023.