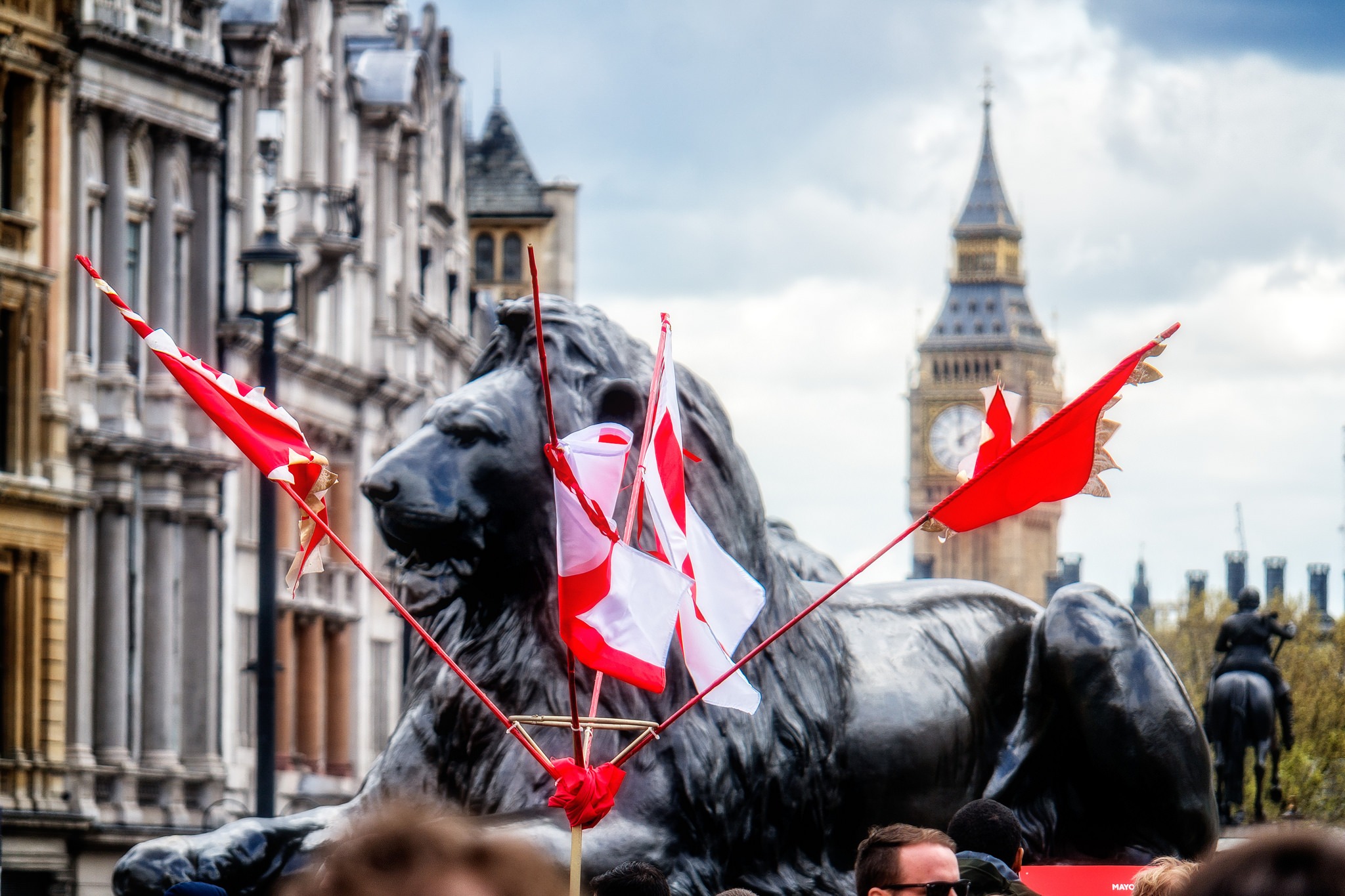 St George's Day Events in London 2019
England's patron saint is celebrated on the 23rd April – St George's Day. The legend has it that he managed to slay a dragon, though where he managed to find said dragon still remains a mystery. Jump into the celebrations this April, and check out some of these amazing events around the capital.
Feast of St George (Trafalgar Square)
Tuck into some delicious food at this free festival on the 20th April. The Feast of St George takes place in Trafalgar Square, bringing a realm of activities and entertainment – both modern and traditional – allowing you to explore the history of the patron saint.
The event is family-friendly with plenty of activities involving crafts, making, and various themes. The food market will include a spread of traditional British food, including the nation's favourite dish – none other than the Chicken Tikka Masala. There will also be stalls selling various wares and trinkets you can pick up as souvenirs.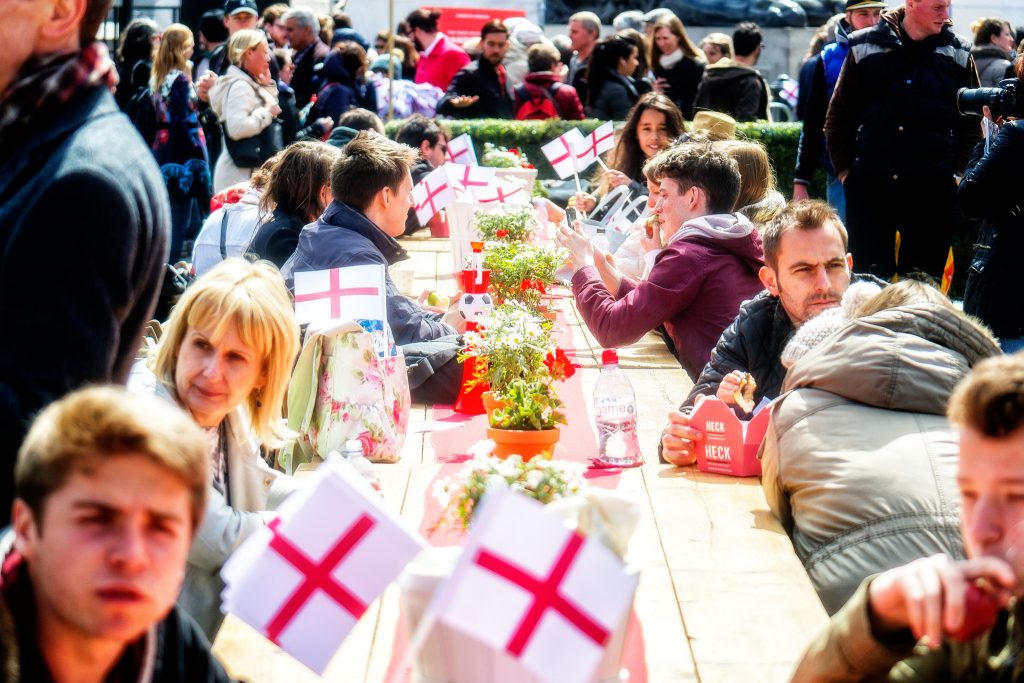 Alan Titchmarsh at the Southbank Centre
The nation's favourite gardener is back again, presenting a musical evening of Great English Classics.
The Philharmonia Orchestra and the City of London Choir will perform many patriotic and nationally celebrated songs, alongside various other solo performers. Whilst this event is not considered a St George's Day event in and of itself, it's definitely a hail to the nation and well worth a visit.
St George's Festival (Vauxhall Pleasure Gardens)
The Vauxhall Trust is known for hosting a fairly amazing St George's Festival in the Vauxhall Pleasure Gardens. The main focus of the day is on an amazing jousting tournament that really does not hold back. There will be armor, shields, long jousts, and a whole lot of drama. If your children are currently interested in medieval knights (or big fans of Lord of the Rings!), they'll love it.
There will also be pop-ups of Punch & Judy shows, archery, falconry, food, drinks, and more.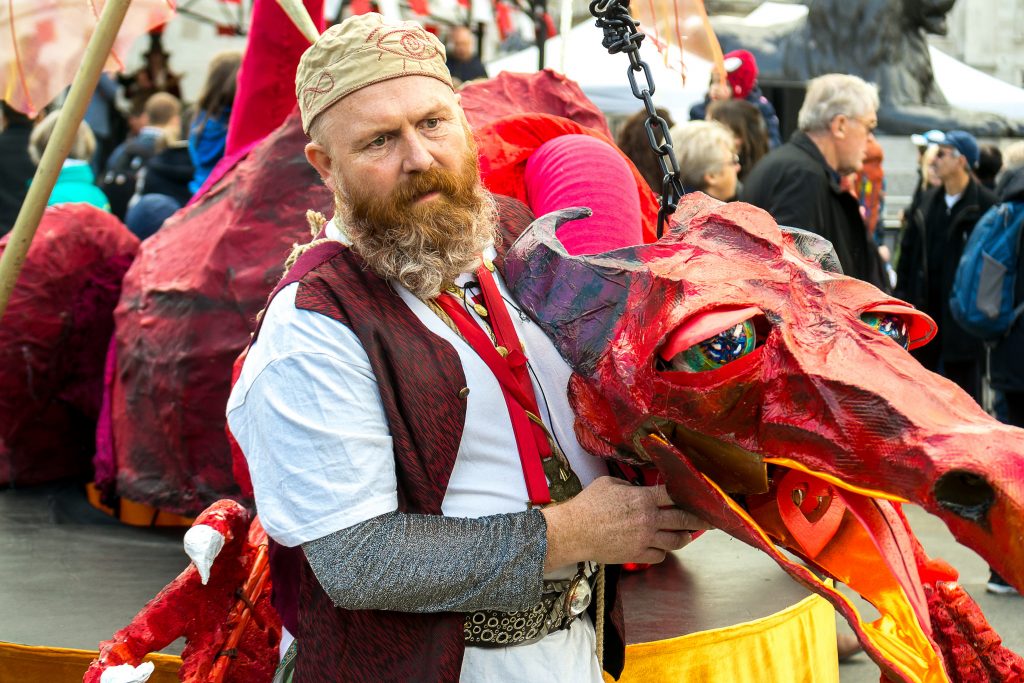 Leadenhall Market's St George's Day Celebrations
This beautiful market is another venue that normally goes a bit wild for St George's Day. There have often been displays of Morris Men, brass quarters, and actors dressed up as various historical characters. Alongside the entertainment there's often market stalls, food and drinks, and of course the local shops take part as well!
Photography by Garry Knight