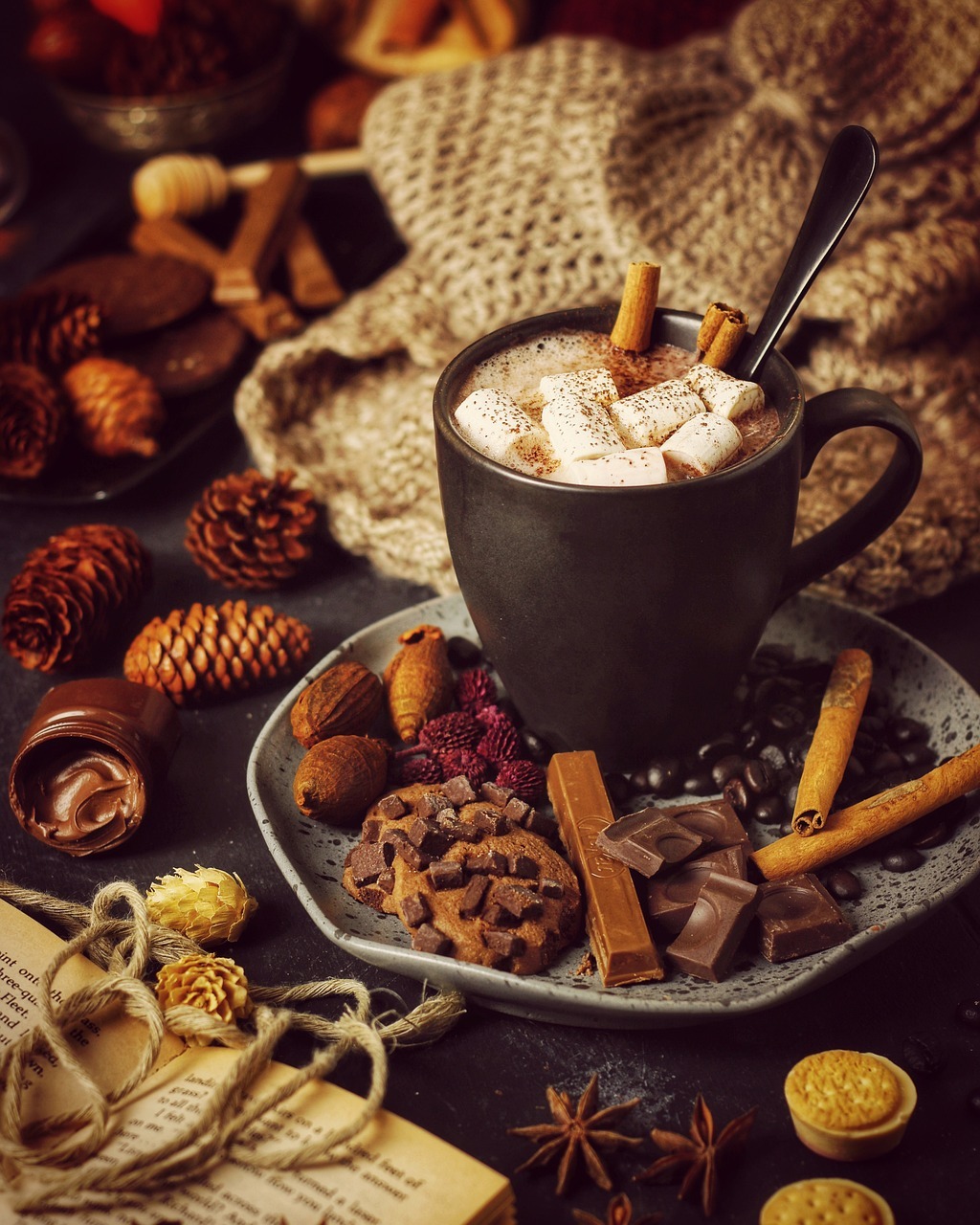 Savouring Luxury Hot Chocolate in London this Winter
Indulgent Bliss: Savouring Luxury Hot Chocolate in London this Winter 2023
As winter descends upon London, there's no better way to warm your heart and hands than with a cup of exquisite hot chocolate. The city's culinary scene goes above and beyond, offering a delightful array of luxurious hot chocolate experiences that will leave you craving more. Whether you're a resident or a visitor, these opulent hot chocolate destinations are the perfect way to savour the season.
1. Fortnum & Mason: A Royal Affair
When it comes to luxury, Fortnum & Mason stands at the forefront. Their Diamond Jubilee Tea Salon offers a classic and opulent setting for sipping hot chocolate. This iconic British department store takes hot chocolate to the next level by serving it with a side of indulgent whipped cream and handmade marshmallows. It's the perfect place to enjoy a moment of decadence during your winter day out.
2. Sketch: Art Meets Hot Chocolate
Sketch, a renowned Mayfair tearoom and art gallery, is known for its playful and artistic approach to dining. Their hot chocolate, served in a stylishly eccentric teapot, is a treat for both the eyes and the taste buds. Accompanied by an array of sweet delights, including pastries and finger sandwiches, this hot chocolate experience is one to remember.
3. Dominique Ansel Bakery: The Blossoming Hot Chocolate
If you're looking for a truly unique hot chocolate experience, Dominique Ansel Bakery in Belgravia is the place to be. Their signature "Blossoming Hot Chocolate" is a sight to behold. A delicate marshmallow flower unfurls in your cup as it meets the rich hot chocolate, creating a captivating visual and a delightful flavour.
4. Said Dal 1923: A Taste of Italy
Said Dal 1923, an Italian chocolate factory and café in Soho, offers a hot chocolate experience that transports you straight to the heart of Italy. Their hot chocolate is made from a traditional Italian recipe, resulting in a rich, velvety, and intensely flavourful drink. Pair it with their mouth-watering chocolate truffles for the ultimate indulgence.
5. Choccywoccydoodah: Chocolate Artistry
Choccywoccydoodah, located in the heart of London's Soho, is famous for its intricate and extravagant chocolate creations. Their hot chocolate is no exception. Served with all the lavishness you'd expect from this renowned chocolatier, it's the perfect drink to enjoy while exploring the vibrant streets of Soho.
6. Ladurée: Parisian Elegance
Ladurée, a beloved French patisserie, offers a hot chocolate experience that's infused with Parisian elegance. Their rich and velvety hot chocolate is accompanied by a plate of delicate macaroons, creating a delightful pairing that will transport your taste buds to the charming streets of Paris.
7. SAID: The Ultimate Chocolate Destination
SAID in Soho is a chocolate lover's paradise. The hot chocolate here is a chocolate purist's dream, made with the finest quality cocoa. The café's chocolate-infused atmosphere, complete with an on-site chocolate shop, provides an immersive experience for all your senses.
8. Dark Sugars: A Cocoa Wonderland
Nestled in Brick Lane, Dark Sugars offers a luxurious hot chocolate experience with a touch of Caribbean flair. You can choose from an array of cocoa percentages and flavours to create a custom hot chocolate tailored to your liking. The drink is beautifully garnished with cocoa nibs, and the shop's cosy interior adds to the overall warmth.
9. Godiva Café: Decadent Belgian Chocolate
Godiva Café, located in Harrods, offers an opulent hot chocolate that embodies the rich Belgian chocolate heritage of the brand. With a silky texture and a sumptuous taste, it's the perfect accompaniment to a day of luxury shopping in this iconic department store.
10. Sketch Afternoon Tea: An Artistic Culinary Delight
Combine the elegance of an afternoon tea with the decadence of hot chocolate at Sketch in Mayfair. Their afternoon tea includes a choice of hot chocolate served with an array of delicious treats in an art-inspired setting that's both extravagant and eclectic.