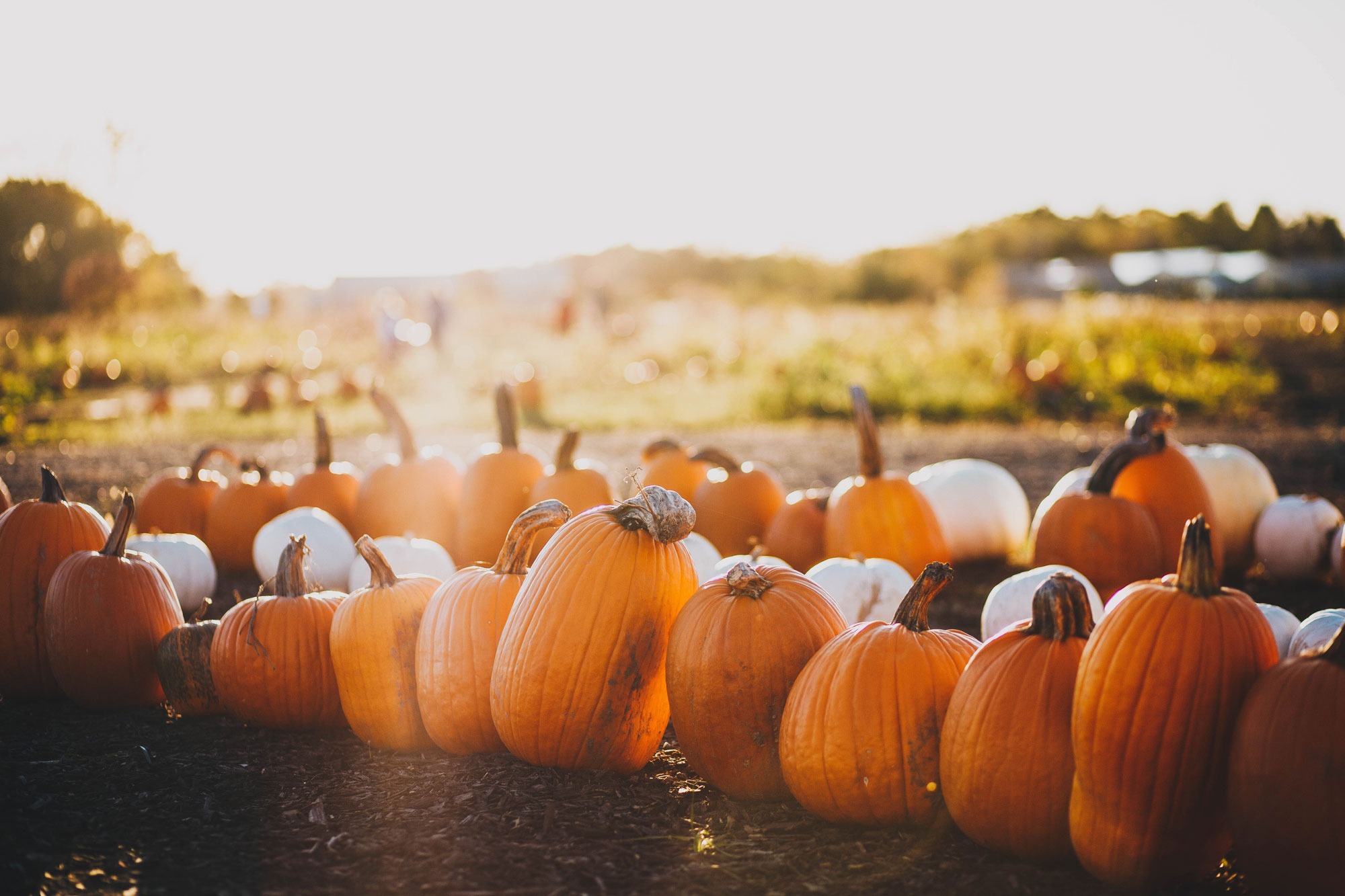 The Best Part of Autumn – Pumpkin Season!
It's no doubt that a big part of Autumn – Harvest Festival, Halloween, and more – is Pumpkins! The nights are getting longer, and the orange glow of pumpkins start to twinkle in the night. But what's more, is that there is plenty of activities around London that involve pumpkins. Here are some of the ones we recommend checking out.
A pumpkin day trip
Head south of London to West Surrey. or more specifically to Crockford Bridge Farm. With the end of the pick-your-own-fruit season, the fields get covered with pumpkins to allow for a pick-your-own-pumpkin patch. They have everything from the Atlantic Giants to munchkin-style ghost pumpkins. You pay for the pumpkins by weight.
You can find Crockford Bridge Farm at New Haw Rd, KT15 2BU.
Drink, Shop & Carve a Pumpkin
At Drink, Shop, & Do on Caledonian Road you can get involved in some risky business – drinking and knife wielding. Partnering with Veuve Clicquot, you can sip on some bubbly whilst learning how to carve a pumpkin. There will be music, sourdough toast, and all materials provided.
Obviously take caution, but it'll be a fun little thing to do as a group.
The nearest tube station is King's Cross. Tickets start from £16.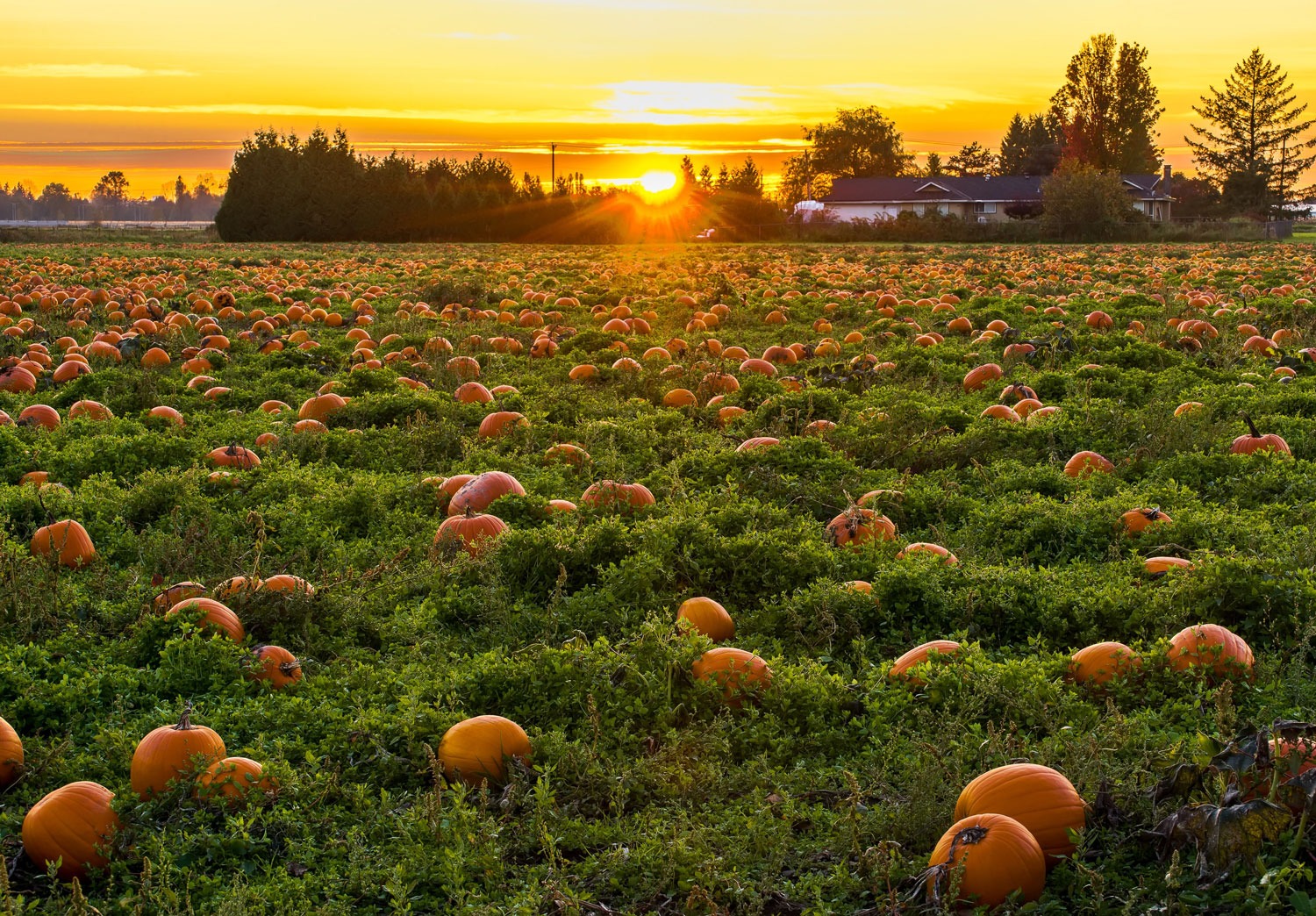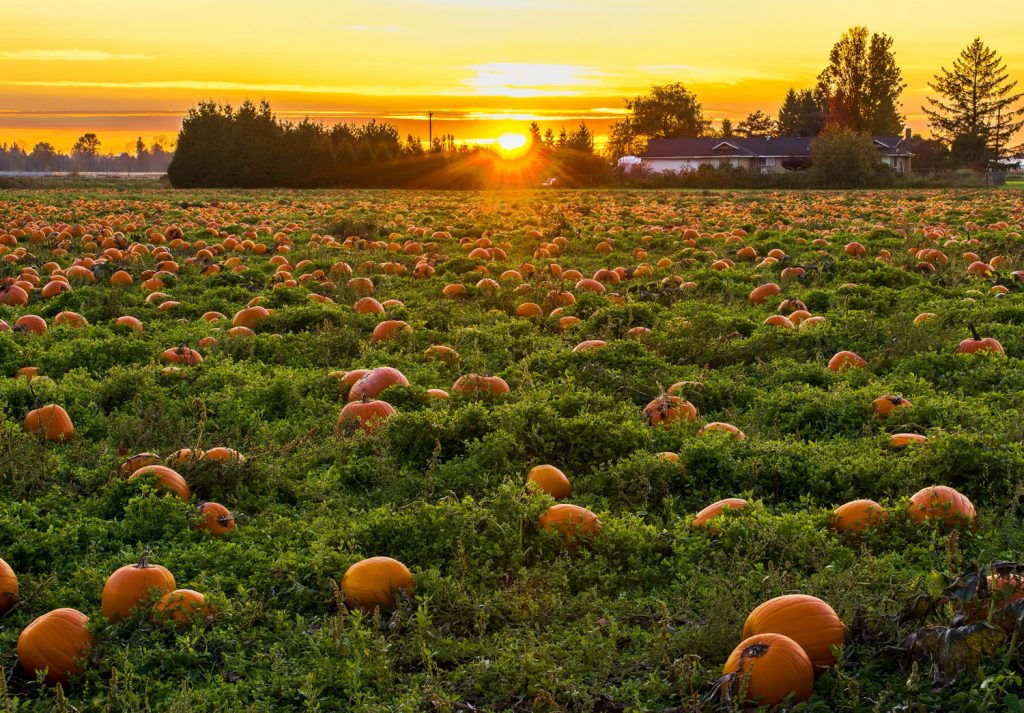 Pick-your-own
Another pick-your-own-pumpkin patch, this time in Wimbledon. When the strawberry season ends, just off Wimbledon Park Road you will find a patch of grass that is a huge field. This is the pumpkin picking patch that opens from the 18th October. They have an onsite pumpkin cafe, as well. If you're taking a lot of pumpkins, they've got a wheelbarrow to hand as well.
Nearest tube station is Wimbledon Park. Pumpkins start from £2.
Pumpkin Carving & Costume Competition
So you've taken a pumpkin carving class, and now it's time to show off your skills. At Mudchute's Farm they hold a carving and costume competition to see how your skills match up to other Londons. You can bring your own pumpkin and tools, or use the ones provided, but bear in mind you are up against seasoned professionals.
Nearest station is Mudchute DLR. The competition is free, but limited on a first come, first serve basis.
Pumpkin Pasta Cookery Class
We normally throw out the middle of a pumpkin, right? Well maybe that's not the way to do it. Learn how to turn it into delicious ravioli with a pasta cookery class at Mercato Metropolitano, a market in Elephant & Castle. You'll also learn how to make a pasta dough, too!
Nearest station is Elephant & Castle. Tickets cost £30.