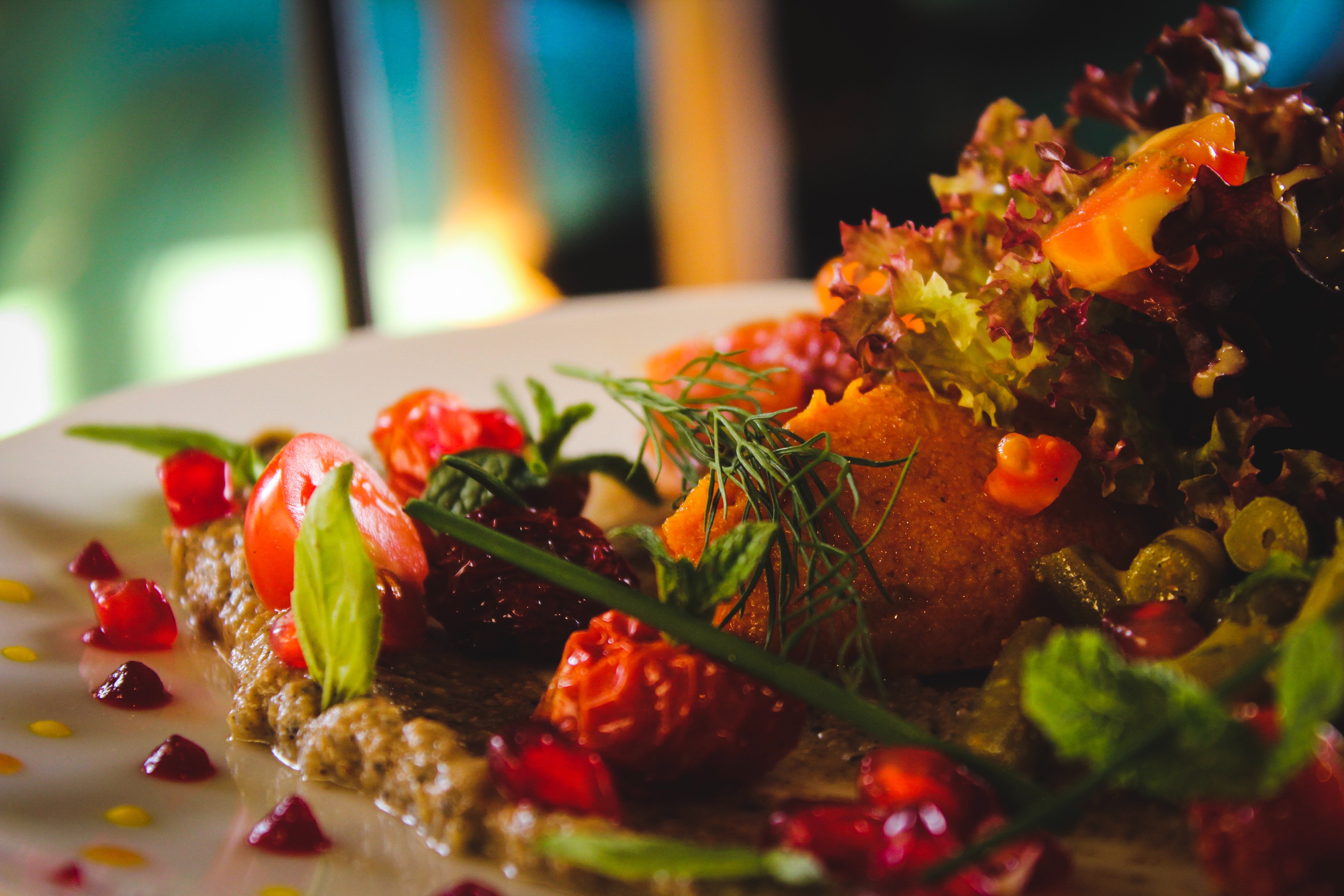 London's Best Middle Eastern Restaurants
Everyone knows that London is a highly multicultural city, with a vast global history and culture. That includes the influence of the Middle East, with some of the most amazing restaurants serving traditional, modern, and fusion takes on food from the Middle East. Here are some of our favourites that you must try when you're in London.
Arabica Bar & Kitchen (Borough Market)
This new-wave Arabica restaurant is a modern take on traditional flavours. Originally starting as a stall selling imported Middle Eastern ingredients, this bar and kitchen now serves a selection of native and international hits, such as flatbreads, mezze, pide, lahmacun, shish kebabs and more. You can also get a traditional Middle Eastern coffee, or settle for something a little harder like their amazing cocktails.
They offer some amazing vegetarian food as well, such as their baby pickled aubergine stuffed with red pepper and walnut. They also have an amazing wine menu with wines hailing from the region – Isreal, Lebanon, Turkey, and more.
You can find Arabica Bar & Kitchen at 3 Rochester Walk, by London Bridge Tube Station.
Bababoom (Battersea)
When you think of kebabs, you often think of Friday nights. However, this restaurant in Battersea is making them classy. The pride of place in the restaurant is a bespoke charcoal grill which makes kebabs on a whole new level.
They offer delicious, and generous, portions filled with Middle Eastern spices and citrus zing. Things like their slow-rotisserie lamb, shish kebabs, served with their house sauces. The staff are young and passionate, trying out new and inventive dishes to see what takes. It's well worth a visit if you're looking for where Middle Eastern food is heading in the future.
You can find Bababoom at 30 Battersea Rise, by Clapham Junction Station.
Gökyüzü (Green Lanes)
It's best to make sure you come hungry to this beautiful restaurant, as it serves traditional Turkish portions (think generous). They serve a selection of Turkish classics, sharing platters, and smaller dishes such as lahmacun (Turkish Pizza) and meze dishes. Every meal comes with ulimitied bread, free hummus, salad and bulgur wheat – so a main is normally suffice.
Get a real taste of Turkish food here, and you won't be disappointed.
You can find Gökyüzü at 26-27 Grand Parade, easiest reached by the Harringay Green Lanes rail station.
Honey & Co (Warren Street)
Whilst the name of this place may not scream Middle East, Honey & Co is a daint little Israeil restaurant serving colourful and fresh Middle Eastern dishes inspired by home cooking and Jerusalem street food. They have amazing bread, pastries and jams available, and a menu of falafels, tahini-crusted aubergine, and fish tagine.
If you want something slightly quicker and cheaper, head around the corner to Honey & Smoke (their canteen-style restaurant).