130 Queen's Gate
Kensington, SW7 5LE
★★★★★
WELCOME SUMMER PROMOTION – SAVE UP TO 25% >>

Up to 25% off when you book a Studio or One Bedroom Apartments. 

(terms)
Luxury, Location & Choice: 130 Queen's Gate in South Kensington offers some of the best serviced apartments in central London. Located just around the corner (literally) from the capital's trio of celebrated museums: the Natural History, Science and the V&A. As well as The Royal Albert Hall, Hyde Park, Harrods and convenient transport links all within easy walking distance, it's the ideal location to explore the city.
The 50 luxury serviced apartments range from spacious Studios to One, Two and Three Bedroom accommodation and for the ultimate in luxury: two Four Bedroom Penthouse Suites with private lift access. All the apartments are designed to maximise light and furnished in an elegant, international style to provide uncluttered modern accommodation solutions for business or leisure visitors requiring short or long stay accommodation.
Apartment Rating: ★★★★★

Subscribe!
Facilities:
Photos are representative of typical apartments within the property
Price on enquiry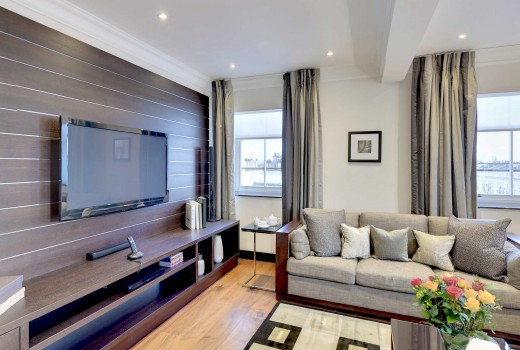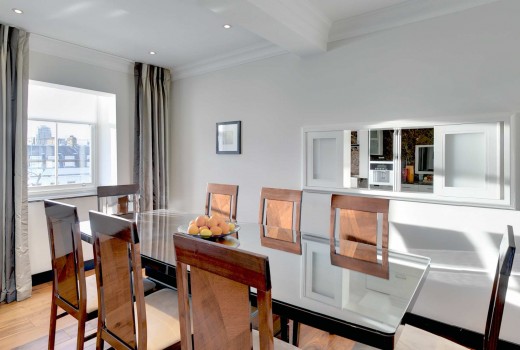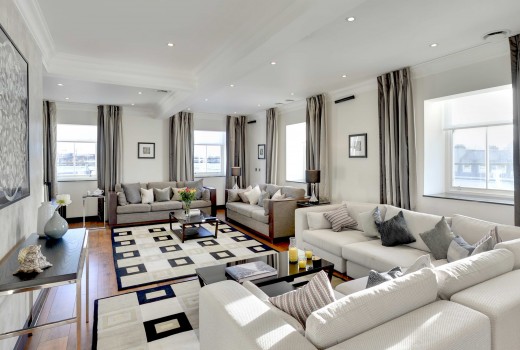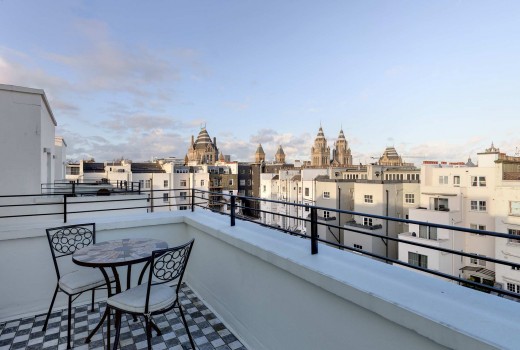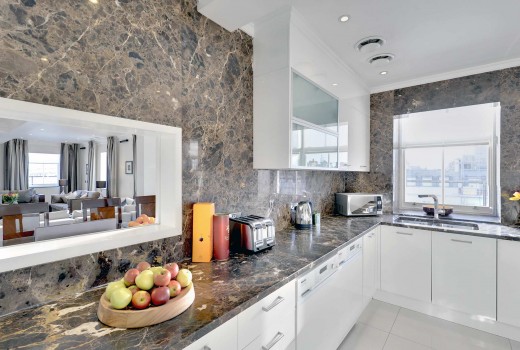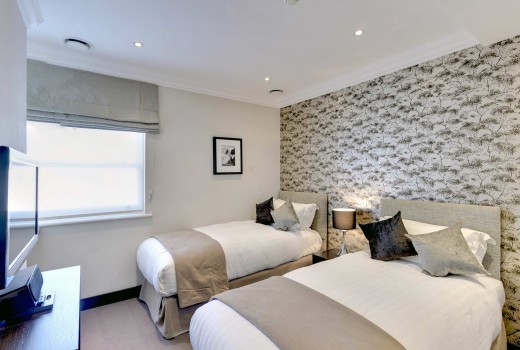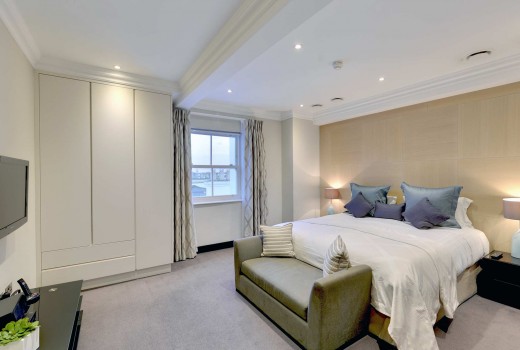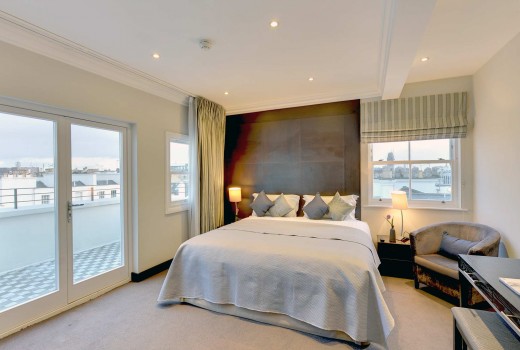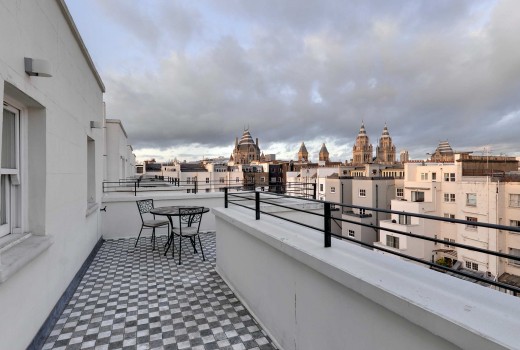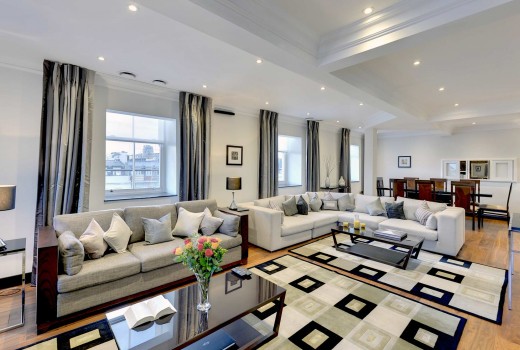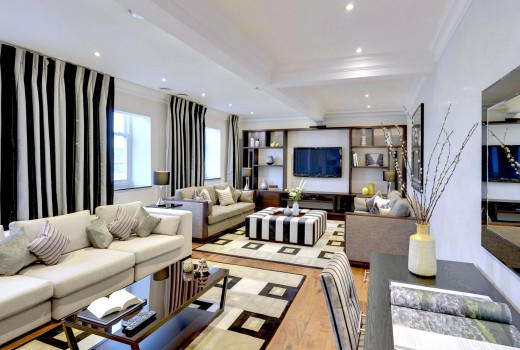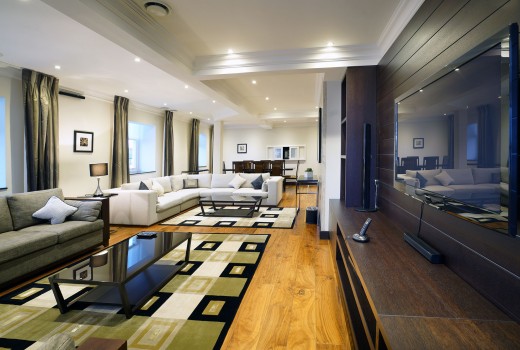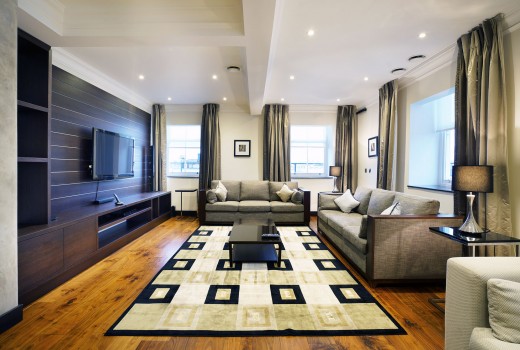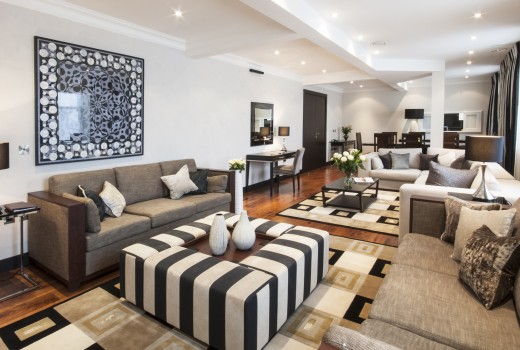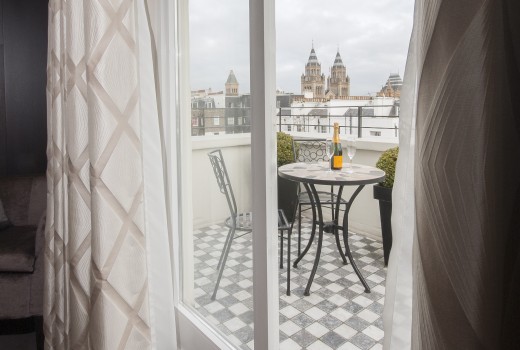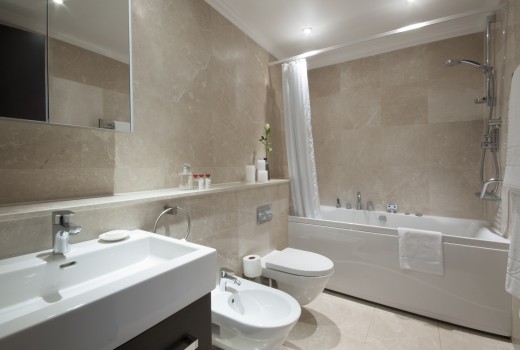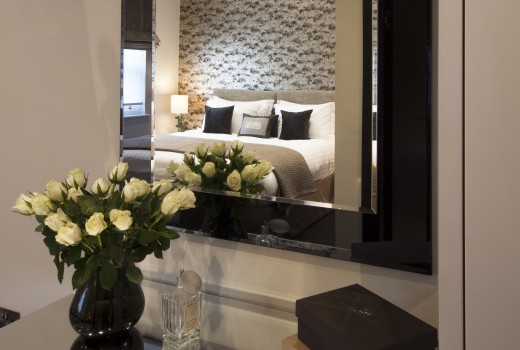 Penthouse Suites
Two magnificent Penthouse Suites, each designed with its own unique character. The décor is rich, simple and luxurious with all facilities and appliances of a superior quality – both Penthouses showcase luxury and high-end city accommodation. Superior marble and Italian wood finishing's feature throughout and spacious balconies provide extra space and views of the London skyline.
The layout starts with a spacious entrance hall that leads off to a magnificently sized Kitchen fitted with high quality, modern appliances. The generously spaced, light and airy Living/Dining area is fitted for comfort and features premium audio/visual equipment. The four Bedrooms include a choice of Super King-size or twin beds, and three Bedrooms have en suite Bathrooms with Jacuzzi bath and walk-in shower. A further Bathroom is fitted with bath and power shower. Private lift access available to both suites.
PRESIDENTIAL SUITE INTERACTIVE TOUR
Photos are representative of typical apartments within the property
Luxury Car Transfer Service
We provide high class vehicles to help you get around London and to your destination. Airport transfers can also be arranged. All vehicles are climate controlled, immaculately cleaned and driven by efficient professional chauffeurs. To book please contact Reception.
For more information on our services contact the Reservations Team on +44(0)20 79385930 or email reservations@maykenbel.co.uk
Kensington is the ideal central London location with lots to explore, see and do: Royal Palaces, three world famous museums, green open spaces and parks, a famous concert hall, Imperial College, plenty of shopping opportunities, restaurants and cafes, and excellent transport links to theatre land in the West End and the city's business districts.
Located west of Hyde Park and bordered by Notting Hill and Knightsbridge, Kensington High Street is the commercial heart, and South Kensington, often described as 'London's cultural heartland', is one of the most affluent areas in London. There are also lots of interesting architecture and hidden pockets of interest in the area, so it's well worth strolling through the streets that run off the main roads.
Museums, Galleries & Music
Within a 5-10 minute walk from any of our Kensington properties (see links below) you'll find London's three most popular museums. Entry is free (although special exhibitions require tickets) and late night openings make it possible to avoid the crowds.
The Natural History Museum exhibits elements of natural history, such as plants, ecosystems, animals, paleontology and much, much more. Famous for the huge dinosaur skeleton that dominates the main hall, many of the collections have great historical as well as scientific value, with several specimens collected by Charles Darwin. It would be easy to pass a day browsing the exhibits there are lots of specific children's activities such as games, quizzes and downloads.
Victoria & Albert Museum (or, The V&A as it is commonly known) – the world's largest museum of decorative arts and design with over 4.5 million objects in its permanent collection. Named after Queen Victoria & Prince Albert and dating back to 1836, the museum houses artworks spanning over 5,000 years from different cultures across the globe.
Science Museum – founded in 1857 by Bennet Woodcroft from the collections of the Royal Society of Arts and items from the Great Exhibition. Today, the museum contains a collection of machinery, cars, space exploration items, and a recreation of the Crick & Watson's model of DNA.
Leighton House Museum – the only purpose built studio-house in the UK that is open to the public. One of the most remarkable buildings of the nineteenth century it contains a collection of paintings, sculpture and the famous Arab Hall.
12 Holland Park Rd, London W14 8LZ
The Royal Albert Hall opened in 1871 and was built to fulfil the vision of Prince Albert (Queen Victoria's consort) of a 'Central Hall' to promote appreciation of the Arts and Sciences. It is a registered charity held in trust for the nation and receives no funding from central or local government.
Royal Colleges of Art and Music (RCM – situated directly opposite The Royal Albert Hall) is one of the world's great conservatoires, training gifted musicians from all over the world for international careers as performers, conductors and composers. Founded in 1882 by the Prince of Wales (later Edward VII), today the college has 750 students from more than 60 countries studying at undergraduate, masters or doctoral level.
Imperial College London – founded in 1907, Imperial College London is rated among the world's best universities with a reputation for excellence in teaching and research.
Shopping:
Kensington High Street buzzes with retail activity and is great for high street brands and, quieter Kensington Church Street (which runs up to Notting Hill), is good for browsing smaller, bespoke shops.
For more serious shopping, the choices are to go east or west: a short bus ride east for Harrods and Harvey Nichols department stores in Knightsbridge, and west for Westfield Shopping Centre (nearest tube station Shepherd's Bush, Central Line).
www.westfieldeditme.com
Parks:
Kensington Palace Gardens: once the private gardens of Kensington Palace, covers an area of 242 acres and as well as the open space there are lots of points of interest: The Albert Memorial (at the south-east corner and opposite the Royal Albert Hall), Kensington Palace (the official residence of the Duke & Duchess of Cambridge), the Peter Pan statue, the Italian Gardens, Serpentine Gallery and the Diana, Princess of Wales memorial playground. And it was recently voted one of the UK's favourite outdoor spaces.
Hyde Park is London's most well-known park, covers 350 acres and opens every day from 5am to midnight, is home to famous landmarks including the Serpentine Lake, Speaker's Corner and the Diana, Princess of Wales Memorial Fountain. The park also offers lots of activities including open water swimming, boating, cycling, tennis and horse riding. And, if you happen to be taking an early morning walk there's a chance you'll see the Household Cavalry on exercise.
Holland Park is considered to be one of the most romantic and peaceful parks in West London. It's much smaller at 54 acres with gardens, a children's playground, sports areas, café and areas of woodland. Within the park is the beautiful Kyoto Garden; a Japanese garden donated by the Chamber of Commerce of Kyoto in 1991.
Restaurants:
Kensington offers plenty of fine dining cuisine, cafés and chain restaurants that welcome families. Below are some suggestions that are all easy walking distance from Maykenbel's Kensington apartments:
Babylon: fine dining and amazing views over London's skyline
99 Kensington High Street, London W8 5SA
Maggie Jones: cosy, rustic, informal – a local favourite
6 Old Court Place, Kensington, London W8 4PL
Rocca: friendly Italian with heated terrace to sit and enjoy the views all year round
73 Old Brompton Rd, London SW7 3JS
Scoff & Banter: (colloquial translation: eat and chat) cocktails and British menu
68-86 Cromwell Road, London SW7 5BT
Light of India: the best Indian restaurant in Kensington
67-69 Gloucester Rd, London SW7 4PG
Ranoush: Lebanese cuisine in Kensington
86 High Street Kensington, London W8 4SG
Bill's: friendly chain restaurant good for breakfast, lunch or afternoon tea
Kensington Arcade, 125 Kensington High St, London W8 5SF
Café Rouge: French bistro style food with lots of space for families
2 Lancer Square, London W8 4EH
Kitchen W8 (11-13 Abingdon Road) a bit further out but well worth investigating. The menu is a la carte during the week and Sunday lunch is very reasonably priced for three courses – the bitter chocolate pave with salt caramel ice cream and honeycomb is not to be missed.
A short history: Until the mid-1800s the area was largely used for farming, supplying London with fruit and vegetables. In 1851 the Great Exhibition, a spectacular international expo to showcase Great Britain's achievements in industry, commerce and culture, was held at the famous Crystal Palace in Hyde Park. The Commissioners of the Exhibition went on to purchase large areas of Kensington to create a home for institutions dedicated to the arts and sciences, resulting in the foundation of the Victoria and Albert Museum, the Science Museum and the Natural History Museum and the Imperial Institute.
To view Maykenbel's serviced apartments in Kensington: